I had won a copy of this book on Goodreads but one of the grandkids took it and I never saw it again…so when the publisher provided a review copy, I was delighted! What a fun book covering so many literary genres including culinary literature (food shows!), mystery (whodunit??) and lots of humour thrown in for good measure.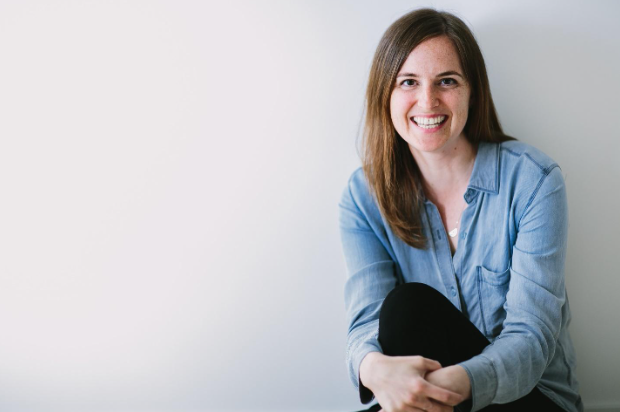 Who brought all these worlds together for the young reader? Author Rachelle Delaney has written nine novels for these up-and-coming bookworms and won numerous awards for her efforts. A true westerner, Rachelle grew up in Edmonton and now lives in Vancouver. https://rachelledelaney.com/
I'm always surprised at how younger people are engaged in food shows. This book capitalizes on this interest and weaves a tale that doesn't gloss over the difficulties of life. Alice's relationship with her dad is obscured by her skepticism of the dad's new girlfriend. Relationships within competitions are tested – are they friends or someone to eliminate from the race? How does a pre-teen navigate their fluctuating emotions while appearing composed for a camera?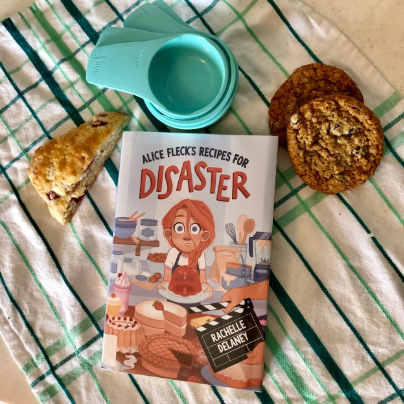 A quick synopsis of the book: "Alice Fleck's father is a culinary historian, and for as long as she can remember, she's been helping him recreate meals from the past — a hobby she prefers to keep secret from kids her age. But when her father's new girlfriend enters them into a cooking competition at a Victorian festival, Alice finds herself and her hobby thrust into the spotlight. On arriving at the festival, Alice learns that she and her father are contestants on Culinary Combat, a new reality TV show hosted by Tom Truffleman, the most famous and fierce judge on TV! And to make matters worse, she begins to suspect that someone is at work behind the scenes, sabotaging the competition. It's up to Alice, with the help of a few new friends, to find the saboteur before the entire competition is ruined, all the while tackling some of the hardest cooking challenges of her life . . . for the whole world to see."
Alice talks about tahini in her culinary television debut and the author thought you'd like to try one of her favourite ways to use this wonderful ingredient. Try Salted Chocolate Chip Tahini Cookies in our Recipe section – an updated version of the classic chocolate chip cookie.
Have a young foodie in your household? They'll love the fun and adventures in this book. Get a copy at https://rachelledelaney.com/books/alice-flecks-recipes-for-disaster/ or go to our Giveaway section to win this fun book!
Cover used with permission by Tundra Books. https://tundrabooks.com/taste-of-tundra-2021/