The second week of our culinary travel series takes us to the island of Haida Gwaii, formerly known as Queen Charlotte Islands in British Columbia. This cookbook also introduces us to author and poet, Susan Musgrave, proprietor of Copper Beech House B&B http://copperbeechhouse.com/a-taste-of-haida-gwaii-feasting-and-foraging-at-the-edge-of-the-world/
Musgrave writes her cookbook like the conversation you would imagine having with her in the kitchen of Copper Beech House. Over a steaming cup of coffee, she will impart tales of historical true (and maybe fabled) lore of the Haida Gwaii, how to forage for your supper on land and sea, and the many interesting individuals that have had the pleasure of sleeping and dining at her B&B.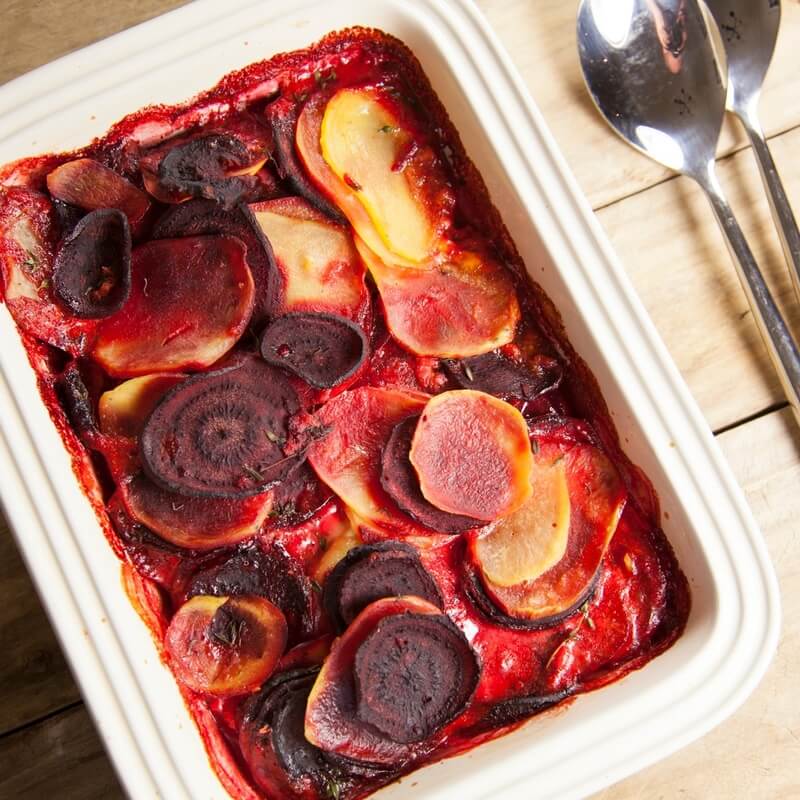 One such guest was Margaret Atwood. Susan served Margaret a beet gratin dish that tickled Margaret's tongue and the recipe became known as Beets Margaret Atwood. Try it yourself in our Recipe section – a nice veggie accompaniment to your next steak dinner! Beets will soon be in abundance at your local farmer's market, so stock up. If you aren't crazy about having red beets staining everything in your kitchen, look for the white variety – not as strong in taste but still has that earthy flavour.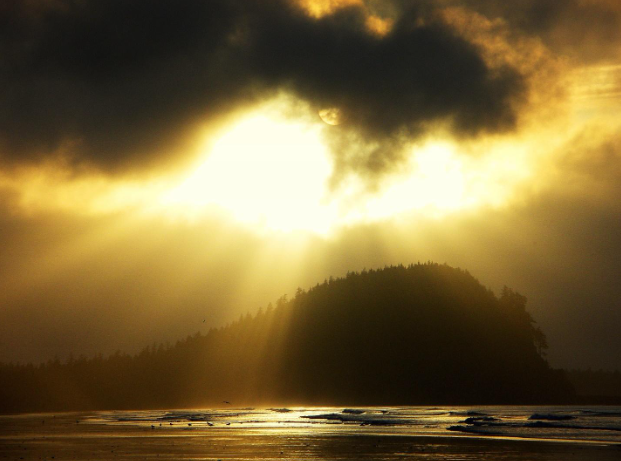 This book will inspire you to learn about indigenous cuisine so take a look at https://www.indigenousbc.com/travel-ideas/cuisine when planning your travels throughout British Columbia. Learn about the name change of Haida Gawaii while exploring the island: use Copper Beach House as your base and taste indigenous food at places like Keenawaii's Kitchen, Sandy's Seafood or Haida House at Tllaal.
Scattered amongst the scrumptious recipes in A Taste of Haida Gwaii, Susan introduces us to the people she has encountered on the island, to sharing the history and prevalence of indigenous ingredients, or paying homage to a different way of island life and its all told with a sense of humour, wit and irreverence. Grab a cup of coffee and settle in for a fun ride.
Purchase the book at https://susanmusgrave.com/books/nonfiction/ or go to our Giveaway section and win a copy – the perfect book for your summer reading list and to plan your next adventure!
Contents and images used with permission by author, Susan Musgrave, and publisher, Whitecap Books. https://www.whitecap.ca/Detail/1770502165