Let me introduce you to an extraordinary author…Yolanda T. Marshall. She is a Guyanese-Canadian who started writing poems at an early age and just kept writing. And we're glad she did because Yolanda has been making a name for herself with wonderfully scripted children's books. Check them out at https://www.ytmarshall.com/yolanda-marshall-books
Yolanda stays true to her Caribbean roots in the themes of her books. Drawing on her creativity from her jazz musician father and devoted food-loving mother, the premise of her books evokes whimsy and connections to family and community. It's the Christmas season and what better way to explore a Caribbean-Canadian holiday but through the eyes of children enraptured by adventure and tradition. A Piece of Black Cake for Santa follows Femi as she and her friends enjoy the snowy wonderland and then dive into the delicious food of the season.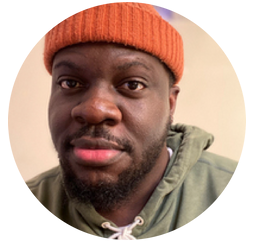 Illustrated by South African Subi Bosa, the pictures throughout the book takes you right into Femi's world. You can hear the laughter by the looks on the characters' faces and smell the amazing aroma of the food around the Christmas table. https://www.subibosa.net/
At the back of the book, you'll find a recipe for the infamous Caribbean Black Cake – a fruit cake that usually takes months for the fruit to absorb the rum in the traditional rendition. Yolanda had her friend Monique Creary, educator and owner/culinary instructor of Now You're Cooking tweak the recipe for the book. https://nowyourecooking.ca/ You'll find a child friendly version in our Recipe section…and it doesn't take months to produce a similar dessert.
Want to read a beautiful book to your children this holiday season? Grab a copy at https://www.ytmarshall.com/yolanda-marshall-books or go to our Giveaway section and win an autographed book – this is one you'll be enjoying for many Christmas seasons to come!
Contents and images used with permission by author, Yolanda T. Marshall. https://www.ytmarshall.com/