This week, we go off the rails a tad… I'm a huge bookworm and especially enjoy discovering Canadian authors. The two sites I use to keep track of my reading…
www.bookcrossing.com (nada50)
www.goodreads.com (Nada Loughead)
This site is all about Canadiana and I thought it would be fun to ask some Canadian authors to provide a recipe based on one of their books.
I went through a reading stage where literary travel was at the top of my TBR pile – and I stumbled across What the Psychic Told the Pilgrim. Since then, I've purchased many copies to give to friends. Jane Christmas takes you places you want to visit and writes about emotions that validate your own. When I asked Jane to provide a recipe based on one of her books, she enthusiastically obliged! If you would like to purchase a copy of the book, go to https://www.differentdrummerbooks.ca/jane-christmas.html. To win the book, head over to our Giveaway section – good luck! And to see more of Jane's literary work, check her out at http://www.janechristmas.ca
A SLICE OF SPAIN
Back in 2004, I had an embarrassingly limited knowledge of Spain, its culture, food, history, and even (this is shameful to admit) its precise location on a map.

Nonetheless, when the words 'Camino de Santiago de Compostela' first entered my ears it touched something primal, something that urged me to lace up hiking boots and walk 780 kilometres across Spain. Oh, did I mention that I had never hiked before? Experience has taught that the least planning can reap the best adventures. The Camino and Spain were life changers for me. It inspired my book What the Psychic Told the Pilgrim, I met my husband on the Camino, and I developed a life-long appreciation of hiking.
One of the Camino moments that stands out is my first taste of Tarta de Santiago, the traditional cake that honours St. James, patron saint of Spain and the Camino. It is a lemony cake of such subtle sweetness that it works for any occasion—a dinner-party dessert; a treat with a morning cup of coffee or an afternoon cup of tea; as fare for a picnic or, yes, a hike. This cake travels well.
Tarta de Santiago is not only super easy to make, it is gluten-free. You can simply dust the top with icing sugar, but for the full Spanish effect, decorate with the
Templar cross. The cake is wonderful on its own, but a handful of berries goes very well with it, too. Head over to Recipes to make your own Tarta!
All images and content used with permission by author.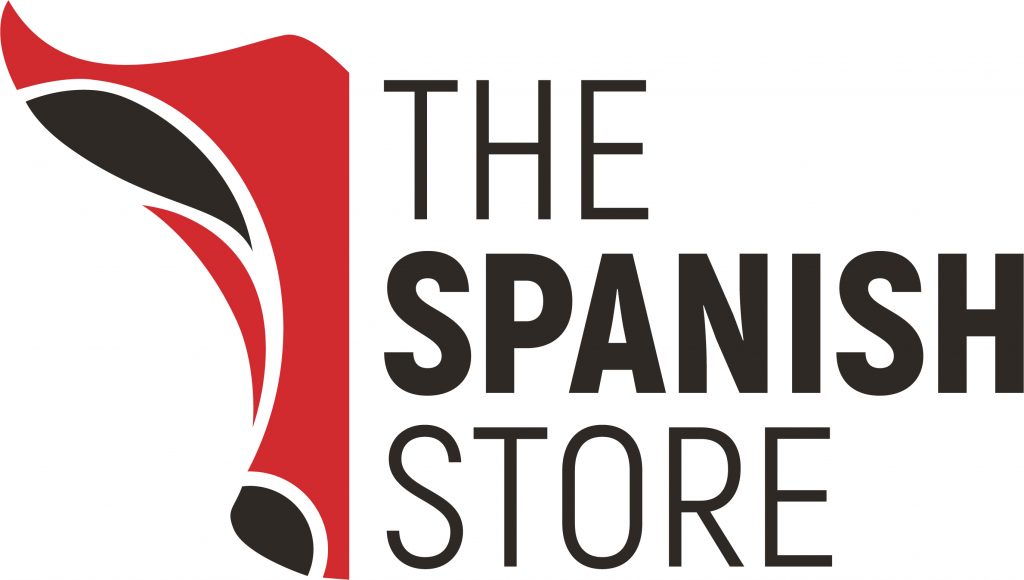 And to whet your appetite with more Spanish flavours and ingredients, check out The Spanish Store™…
Their passion is bringing the tastes and flavours of Spain to the comfort of your home in Canada. The Spanish Store™ has now become one of Canada's premier
online stores for Spain's most exquisite food, home and decor articles, and drinks. Their search never ends for great quality items specific to Spain, and the product list is always being updated.
Share in their passion for good food, good friends and family, exceptional wine, interesting culture, vibrant fashion and feel-good music—all with a sprinkle of
Spanish sunshine! Check out their website at https://thespanishstore.com ¡Hasta la próxima!
And to win some great Spanish ingredients from this great store, swing over to our Giveaways tab!