Lately, I've been devouring Canadian historical fiction when I came across Beth Powning on Goodreads. "The Sister's Tale" was my first introduction to this New Brunswick author – and now her other novels are on my TBR shelf. Beth's non-fiction list includes "Home: Chronicle of a North Country Life" that is on my nightstand. Beautifully scripted description of land and home, the reader is transported to a place of appreciation for the simple things in life that bring joy and peace.
The Sister's Tale takes us to 19th century New Brunswick where we follow the good, bad and ugly side of British home children in the new world. Coupled with the onset of the suffragette movement, Powning celebrates the role women played in developing the Canada we have all come to love. This book should be included in Canadian History classes in high schools across the country to provide appreciation for what our forefathers and mothers accomplished to move our country forward. I asked Beth what she was working on next and she mentioned another book: hang tight for a sequel!!
I was curious to learn more about the British home children and came across this interview by Julia Wright with both an expert on the subject and Beth herself on incorporating this part of history into her book, The Sister's Tale.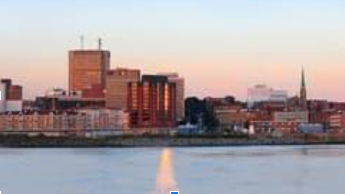 Information Morning – Saint John
Exploring the history of British home children – LISTEN
Beth's many other books have gained international recognition including three of them being long-listed for the Dublin International Literary Award. Many of her books have been Globe and Mail Best Books. "A Measure of Light" won the New Brunswick Book Award for Literary Fiction, "The Sea Captain's Wife" was short-listed for the Thomas Raddall Book Award, "The Hatbox Letters" was shortlisted for the Words Worthy Award, and "Shadow Child" was short-listed for the Edna Staebler Award for Literary Non-Fiction. Her books have been Sam's Club features, COSTCO's Buyers Picks, and Amazon's "Best Book of the Month" Selections. She was awarded the Lieutenant Governor's Award for High Achievement in Literary Arts, as well as honorary Doctors of Letters Degrees from Mount Allison University and the University of New Brunswick. https://www.powning.com/beth/home/resume/
When I asked Beth for a recipe to share with our readers, she provided the cookie recipe that was used for the book launch of The Sister's Tale.  They had a team of volunteer bakers and gave out a bag of cookies with every book purchase.  Beth decided to make these because the cook, Ellen, in The Sister's Tale, makes molasses cookies, and they were very popular in 19th century Maritime homes.  She credits her cousin Jean for the recipe and calls them "Cousin Jean's Molasses Cookies".  See it in our Recipe section and try them yourself!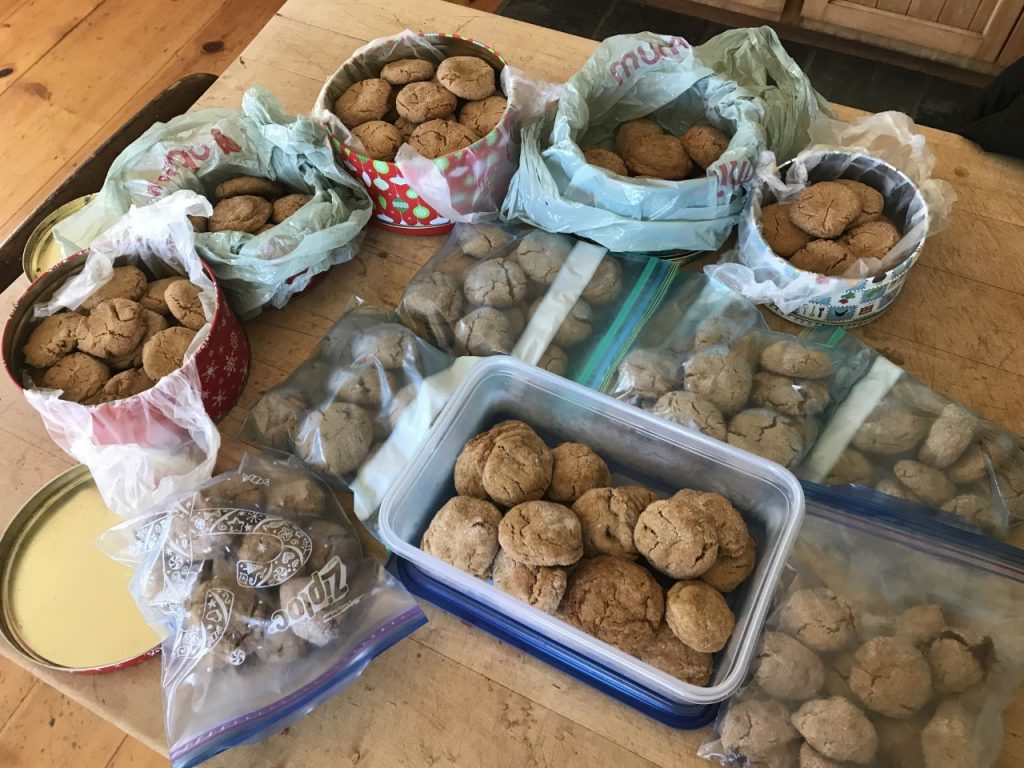 To purchase books by Beth Powning, go to https://www.powning.com/beth/books/ or go to our Giveaway page to win an autographed copy of The Sister's Tale.
Content and images used with permission by author, Beth Powning. https://www.powning.com/beth/