The Five Bottle Bar by Jessica Schacht, co-founder of Ampersand Distilling Company, is a delightful and practical collection of cocktail recipes that emphasizes simplicity and mastery. With just five bottles – gin, whiskey, sweet and dry vermouth, and Campari – Schacht encourages readers to elevate their bartending skills and embrace creativity without the need for an extensive liquor collection.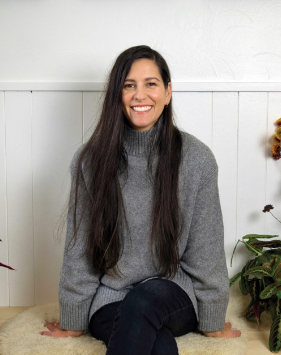 The book opens with a compelling analogy, likening the five bottles to a capsule closet for cocktails. It sets the tone for the rest of the content, which aims to help readers curate their own mixology style with ease and confidence. Schacht's background as a playwright, columnist, and co-founder of a distilling company brings a unique perspective to the art of crafting cocktails.
The collection covers a wide range of drinks, from classic cocktails like the G & T, Old Fashioned, Martini, and Negroni to contemporary and inventive creations, ensuring there's something for everyone to enjoy. The inclusion of bonus recipes for bubbly adds a celebratory touch to the experience. Since its summer and we all need a refreshing drink in our hand, check out the author's recipe and background information on the Tom Collins in our Recipe section.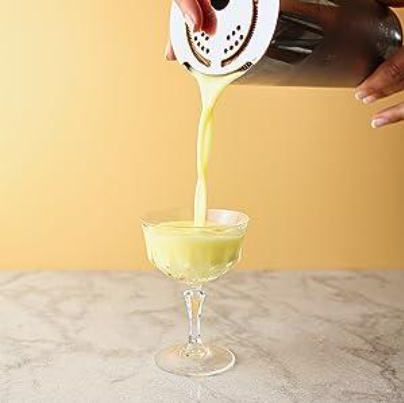 One particularly noteworthy aspect of the book is its adaptability to various settings – from the comfort of one's living room to outdoor spaces like the backyard or a peaceful window seat. Schacht provides instructions to develop your own mini bar to take with you on your next plane or train adventure or to enjoy in the great outdoors, responsibly of course.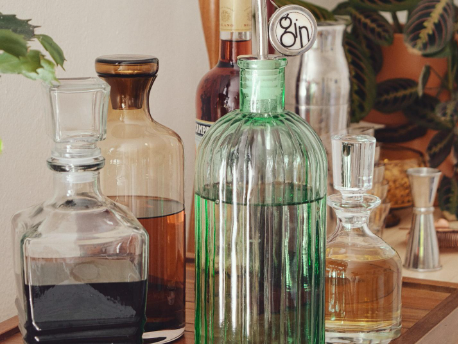 The book doesn't ignore the growing trend of alcohol-free spirits, as it features a chapter of zero-proof drinks, catering to those looking for non-alcoholic options. This inclusion showcases Schacht's attention to contemporary trends and inclusivity in the cocktail culture.
The beautiful photography in the book elevates the overall aesthetic, making it visually appealing and enticing to read. The inclusion of a solid foundation in bartending basics, history of spirits, and tips for setting up a minimalist bar cart demonstrates the author's commitment to providing comprehensive guidance for readers of all skill levels. The historical and anecdotal background for each drink will keep your conversation around the bar knowledgeable and lively!
The Five Bottle Bar is a fantastic resource for cocktail enthusiasts who want to hone their mixology skills and enjoy a curated selection of delightful drinks without overwhelming themselves with an extensive liquor cabinet. Whether you're a seasoned bartender or a beginner, this book is sure to inspire your inner mixologist with simplicity, creativity, and flair.
Be sure to pick up a copy of this simple but informative guide to make simple yet impressive cocktails at https://ampersanddistilling.com/collections/merch/products/the-five-bottle-bar-a-simple-guide-to-stylish-cocktails or win a copy in our Giveaway section. Cheers!
Contents and images used with permission by Jessica Schacht and TouchWood Editions. https://www.touchwoodeditions.com/book/the-five-bottle-bar/