What's the one memory that invokes a slower time, getting together with family and friends, and smelling the amazing aromas coming out of grandma's kitchen? They usually include fresh bread, warm apple pie and ooey gooey tarts full of deliciousness. Kelsey Siemens brings those memories and aromas into the modern kitchen and holds your hand to produce your own memories. Kelsey and I share the experience of growing up on an apple (and more!) farm where using the fruits of your labour in the kitchen produced the best food on the table. https://www.the-farmersdaughter.com/
A farmer's daughter isn't the only crown Kelsey wears. She also has a BSc. from UBC in Geographical Biogeosciences, specializing in geomorphology and ecology. Now that's a mouthful – but also tells us that she knows both the science and art of making delightful food.
The cookbook is divided by growing season and what is available throughout the year. Even though it is winter, we can still access fruit products that will tease us until we can find the locally sourced morsels of goodness in our rural backyards. You'll want to tuck this book away and bring it out as we travel through the growing seasons and farmer's markets in warmer weather.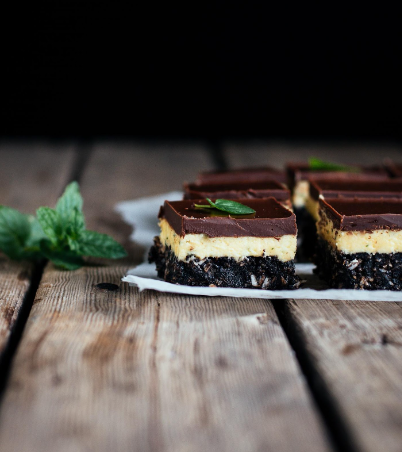 But until then, let's try a Canadian classic, the Nanaimo Bar. Kelsey provides a Fresh Mint Nanaimo Bar in our Recipe section – and even though the recipe is in the "Spring Fever" section of the cookbook, most of us can now source fresh mint in the produce aisle of the grocery store any time of the year. Make this for your sweetheart on Valentine's Day and you'll both be enjoying love in every bite.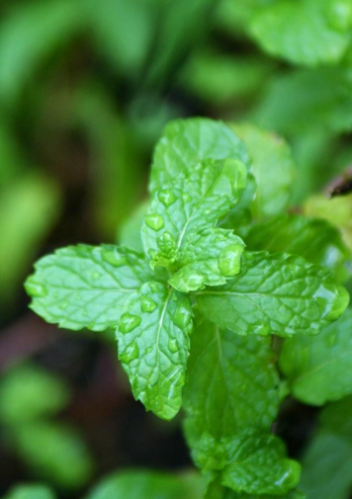 Kelsey ensures you're well equipped throughout the fruit season with helpful hints and uses when we're inundated with rhubarb or raspberries or apples. With her education and inspiration tucked into the pages of the book, you'll be whipping up amazing delights and impressing your friends and family.
Want a copy of the book? Go to https://www.the-farmersdaughter.com/shop-my-faves and purchase it or try to win a copy in our Giveaway section. Makes a great birthday or shower gift!
Contents and images used with permission from The Farmer's Daughter Bakes by Kelsey Siemens. Page Street Publishing Co. 2020. Photo credit: Kelsey Siemens. https://www.the-farmersdaughter.com/shop-my-faves