Gong hei fat choy or happy Chinese New Year!  To celebrate this festive time of year in the Chinese community, we thought you'd like to discover the chef who brings many authentic and westernized Asian dishes to your table: Trevor Lui. https://highbellgroup.com/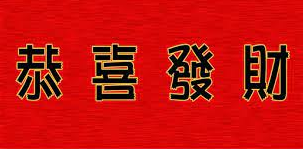 In The Double Happiness cookbook, Trevor gives us some insight into his culinary influences growing up (who of us immigrant children hadn't wanted a "normal" lunch instead of our weird authentically-true paper bag contents).  From discovering that his dad's Chinese restaurant, Highbell, wasn't anything like the food they ate at home (see our review of Chop Suey Nation in Canadians + Food that reinforces this food dichotomy) to going out for a fancy dinner with his mom and discovering unfamiliar food and eventually working alongside his parents and grandparents in the restaurant business: these are the foundations for a love of food and cooking for Trevor.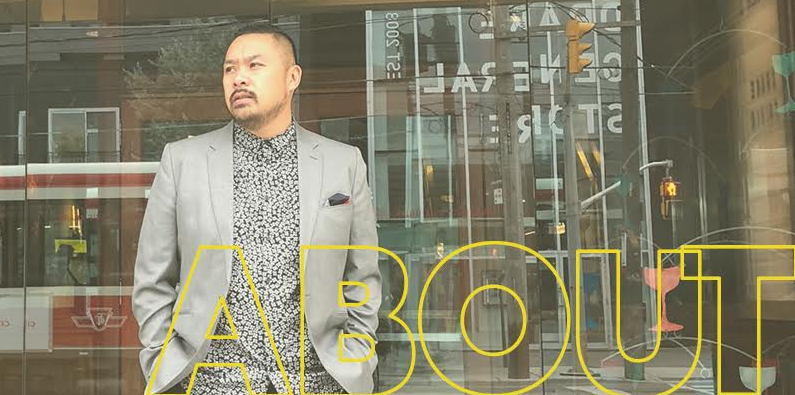 Now as a celebrated chef in his own right, and having his own restaurants, Trevor wants to not only bring you his heritage but his many varied food experiences in the form of recipes for all of us to enjoy.  And for some fun, the cookbook lists Trevor's favourite hip hop songs that plays in his kitchens and dining rooms. How fun is that?  Then we have an ingredient list of food that you will need to stock for making authentic dishes.  A couple times a year, I head to the T&T Supermarket to pick up the many items I can't find in my rural grocery store.  This list was helpful to ensure the pantry and fridge were stocked with essential items.  On our trip last week to T&T, the store was all set for Chinese New Year: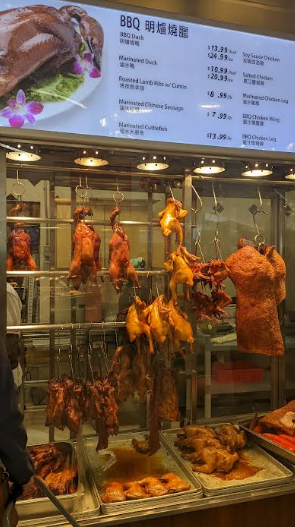 Then we head into the recipes…where each one is prefaced with a personal story or one related to Trevor's many culinary adventures. Step outside your comfort zone and try some of them…you'll discover a whole new world of flavours and new personal favourites. We tried the Taiwanese Fried Chicken (see it in our Recipe section) which rivaled anything I ate in Taiwan. And because we like heat in our house, I paired it with the dipping sauce from the Salted Fried Chicken Wings…so good!
Trevor's company Highbell Group (in honour of his dad's restaurant) now offers more than just a restaurant (Joy Bird). There's Quell, a talent management agency; Sensory – a hands-on food experience; Shop where you can find some yummy ingredients, and more.  Busy guy…then there's Soulful Food Stories where Trevor produces videos for you to share his culinary passion.  He takes us on a discovering journey through Chinatown and Kensington Market in Toronto in this segment:
I asked Trevor what his go-to recipe is when cooking for family and friends. His reply, "If it is a family gathering, I love to make something that has been sitting away slow cooking on the stove for hours. A nice Japanese curry or a rendang."
Now that we've whet your appetite for authentic Asian food, get your own amazing cookbook at https://www.figure1publishing.com/book/the-double-happiness-cookbook/ or go to our Giveaway section to win a copy of the book!
"WE ARE A LOT MORE SIMILAR AND CONNECTED THAN WE GIVE OURSELVES CREDIT FOR. THE DINING TABLE IS THE LAST SAFE SPACE FOR US TO SHARE AND BUILD MEMORIES WITH EVERY SIP, BITE AND INTERPRETATION OF OUR HEIRLOOM RECIPES. LET'S CHERISH THESE MOMENTS TOGETHER." TREVOR LUI
Excerpted from The Double Happiness Cookbook: 88 Feel-Good Recipes and Food Stories by Trevor Lui. Photographs by Suech + Beck. Copyright © 2020 by Trevor Lui. Excerpted with permission from Figure 1 Publishing. All rights reserved. No part of this excerpt may be reproduced or reprinted without permission in writing from the publisher. https://highbellgroup.com/