Looking for a handy guide to seafood available in Canada, look no further than this extensive peek behind the seafood counter in your local store. John Bil, seafood aficionado, worked on this book while battling cancer. He was determined to get this book to publication and gave him a focus as he grappled with the disease. Unfortunately, John was taken from us in 2018 and the culinary world has lost one of its great guys.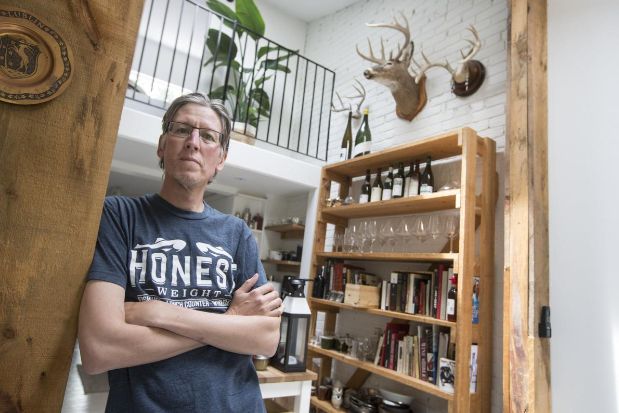 John had an extensive background with seafood from shucking oysters at Rodney's Oyster House to setting up Joe's Beef restaurant, sourcing the best seafood to put them on the map in Montreal. Working in other cities of North America, John finally made Toronto his home where he could not only open other restaurants but receive treatment for his cancer. https://www.thestar.com/life/food_wine/2018/01/24/toronto-restaurateur-john-bil-dies-at-49.html
Coupled with all that, John was inspired to write down everything he knew about seafood…and we are the better for having that wisdom in this book. Laid out in alphabetical order (for easy access), the book is sectioned into four categories: shellfish, small, medium, and large fish.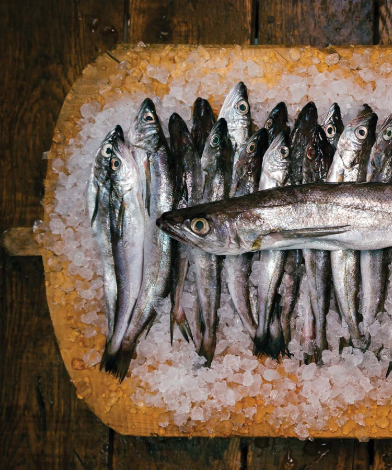 The description for each fish includes its origin, availability, common forms, stock status, source, and alternatives. Peppered throughout the descriptions are John's stories about his encounters with each fish. If you're a seafood lover, these insights will make you the smartest person around the dinner table!
Ship to Shore went on to win the 2019 Taste Canada Award – Single-Subject Cookbooks, https://tastecanada.org/2019-taste-canada-award-winners/ and an Eat Northi Best Cookbook of the Year, as well as a Now Magazine Best Cookbook of the Year. John would have been pleased that the culinary world embraced his wisdom.
We tried the John Dory with Caponata – see this amazingly delicious dish in our Recipe section. Can't find John Dory? No worries – any white fish will work. The caponata is Mediterranean in flavour and packed with great vegetables. This will definitely be added to our household's favourite seafoods to make!
Want to win this beautiful book…go to Giveaways and enter! Can't wait to see if you're the winner? Check out https://houseofanansi.com/collections/cookbooks/products/ship-to-shore to purchase a not-to-be missed addition to your kitchen references. Makes a great Christmas gift for the seafood lover in your life!
Excerpted from Ship to Shore by John Bil © 2018 John Bil. Published by House of Anansi Press. https://houseofanansi.com/collections/cookbooks/products/ship-to-shore