Seven elves work their magic on the Government Wharf in Gibsons BC to bring smiles to people's faces every day. Behind the sprites is artist with a wand, Sa Boothroyd. Her whimsy and humour are shown on tea towels, tote bags, coasters and magnets. https://www.saboothroyd.com/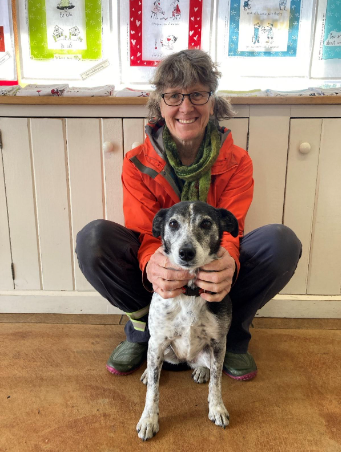 Along with the kitchen pieces, Sa paints her unique style on to wood panels producing one-of-a-kind artwork. Much of her inspiration comes from her dad's vintage stamp collection as well as life experiences to produce these whimsical works of art. Check them out at https://www.saboothroyd.com/collections/original-works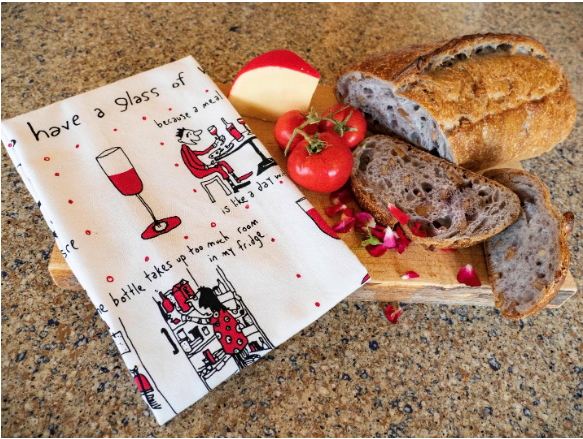 The shop on the wharf is one of a kind that brings tourists and locals inside for a whirl of smiles and chuckles. Sa's talent of capturing the humour and whimsy of everyday life is captivating…you'll spend a lot of time browsing the work of not only Sa but her entire team in this store. You can also find her work online at https://www.saboothroyd.com/
When I asked Sa for her favourite recipe, she wanted to share her Superdillyicious Scones – make it from our Recipe section. I added blueberries and lemon zest – fluffy, comforting with a fresh twist. Psst…check out the drawing Sa created that we've added to the Recipe page (scroll down to the bottom)…so much fun!
When you've whipped up your scones, Sa encourages you to share it with your friends with this whimsical drawing:
You'll fall in love with the style, characters and humour on all of Sa's productions. To take a look at all the creativity, check out https://www.saboothroyd.com/collections/all-products To win a tote bag and 2 tea towels of your choice, head over to our Giveaway section. It'll put a smile on your face!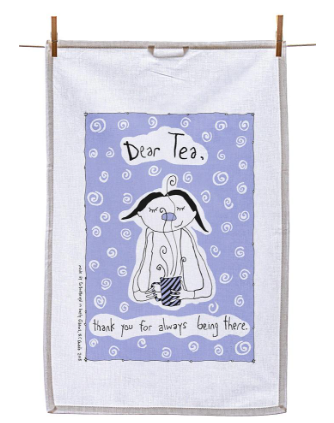 Contents and images used with permission by Sa Boothroyd Gallery. https://www.saboothroyd.com/