It's Family Day in many parts of our country today, so we thought a little book to share with your kids would be timely. Our Little Kitchen is the brainchild of Jillian Tamaki who wrote and illustrated this book about coming together to make a meal in a soup kitchen or community co-op. https://www.jilliantamaki.com/
Many of these NGO's need be creative to come up with daily nutritious meals with whatever is growing in their backyard or donated through food banks. Mixing and matching ingredients can stretch your creativity but delicious surprises are always in store.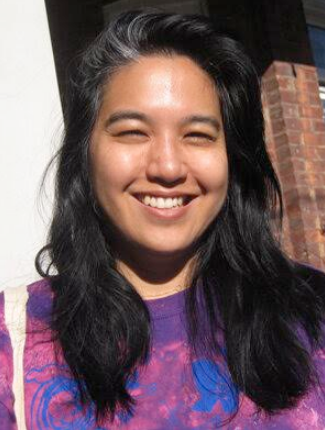 Jillian grew up in Calgary, Alberta and now lives in Toronto, Ontario. Along with her own productions, Jillian collaborates with her cousin Mariko Tamaki on award winning YA graphic novels. The accolades for Jillian's cartoon illustrations and writing are many, both in Canada and the United States:
Governor General's Award (2018, 2014) / Caldecott Honour (2015) / Printz Award (2015) / Society of Illustrators Gold Medal / Eisner Award / NYTimes Best Illustrated Children's Books / Society of Publication Designers / Best American Comics / American Illustration / Doug Wright Award / Ignatz Award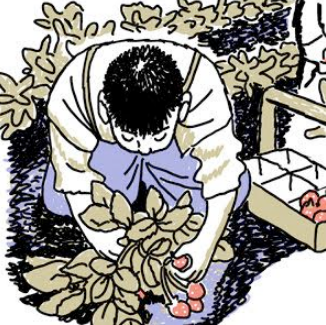 Looking to broaden your child's cartoon skills? Jillian provides resources for parents and teachers to instill a creative curiosity in children at https://www.jilliantamaki.com/teaching
In Our Little Kitchen the author reinforces the joy of working together to produce something delicious for their community. What a great way to introduce "giving back" to children – read the book and then volunteer at your local soup kitchen. Developing empathy and sharing with others are great traits to instill in our children.

We tried the vegetable soup – and threw in some leftover roasted chicken and rice – find it in our Recipe section.  
Win an autographed copy of this lovely book in our Giveaway section or purchase this book and others at https://buyolympia.com/Category/jillian-tamaki-books
Reproduced with permission from Groundwood Books Ltd. All rights reserved. https://houseofanansi.com/search?type=product&q=Jillian+Tamaki