100,000+ COPIES SOLD! TURN SIMPLE FOODS INTO BEAUTIFUL BOARDS WITH MORE THAN 100 EASY RECIPES AND IDEAS.

I put on a charcuterie table full of munchies and yummy bites during any holiday celebration. To inspire me, one of my cooking school peers, Cindy Deans of Trix & Dot, puts together amazing boards to fuel the creative juices like this one:
I finally found a book that will elevate my presentations to a new level. And for those that feel overwhelmed with organizing a board of delightful morsels, food stylist Lisa Bolton has you covered! From choosing the right board, having the right serving tools, to choosing the right meat, cheese, spreads and other munchies, Bolton ensures you have as much information as you need to make some good choices.

And then we start creating…taking you step by step from having a vision of what you want and making ideal placements for each item, Lisa provides the confidence and expertise to ensure a beautiful presentation. She then gives you many examples and beautiful pictures of everyday boards, seasonal & holiday boards, as well as boards from around the world.
We then get into recipes to support all the amazing food that will be put on the boards.  Highlighted in our Recipe section is the Christmas board along with Cranberry Mustard and Cherry Cabernet Relish recipes.  For more great presentation ideas like the turkey board, check this out: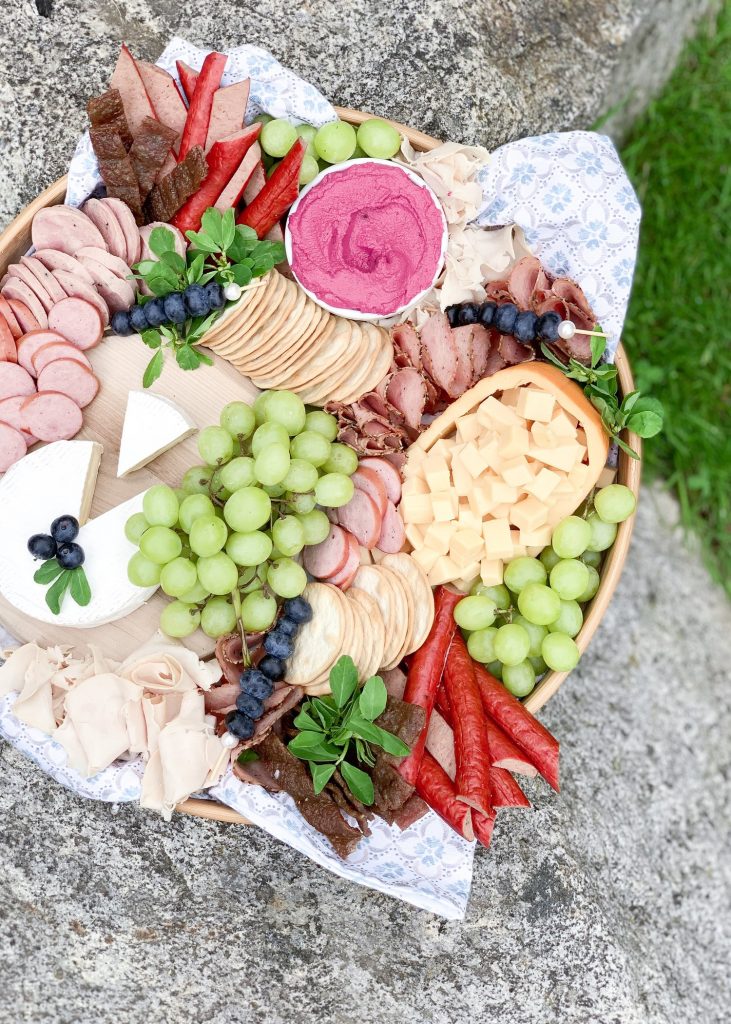 Credit: https://lisadawnbolton.com/food/turkey-charcuterie in conjunction with https://canadianturkey.ca/
With 50 boards and 52 recipes, you'll never run out of ideas for your next celebration. "On Boards is not a cookbook in the traditional sense. It's more of a book of inspiration." Lisa B.
But wait, there's more to Lisa than a wooden board! Take a look at her website and see that she loves to cook as well as stylizing a small bites platter. At https://lisadawnbolton.com/ we find a ton of recipes, a market of products to get you started on your board journey, resources for styling your food and a little about Lisa herself. Check out her press page to see Lisa's television appearances – https://lisadawnbolton.com/press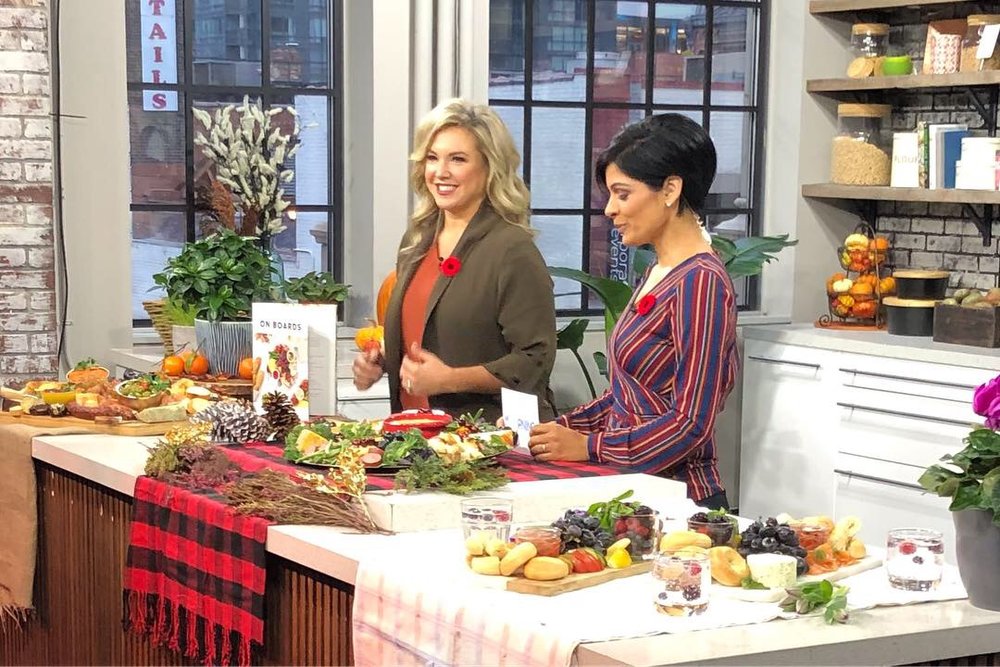 Living in British Columbia with her husband and son, Lisa left the banking world and set up shop in her kitchen. We're so glad she did because we get to appreciate her beautiful work in both her book and website!
We know you'll want a copy of this inspiring book. Go to https://lisadawnbolton.com/cookbook to purchase your very own copy or try to win it in our Giveaway segment.
Excerpted from On Boards by Lisa Dawn Bolton. Copyright © 2018 Lisa Dawn Bolton. Photography by Lisa Dawn Bolton. Published by Appetite by Random House®, a division of Penguin Random House Canada Limited. Reproduced by arrangement with the Publisher. All rights reserved.