Johwanna "Jojo" Alleyne brought her project development and photography skills to a business that has grown to include pickles, condiments, beverage syrups, and shrubs. Mojo Jojo Pickles is processed in Albert, BC and Saskatchewan and can be found in local grocers, deli's, butchers and artisan shops across Canada. Or you can go to her website and have it sent right to your door: https://mojojojopickles.com/

Jojo moved from her hometown of Montreal and settled in Edmonton where she began her business in 2011. She brings her Caribbean roots to her business and when cooking at home. And you can taste that culinary history in all her products.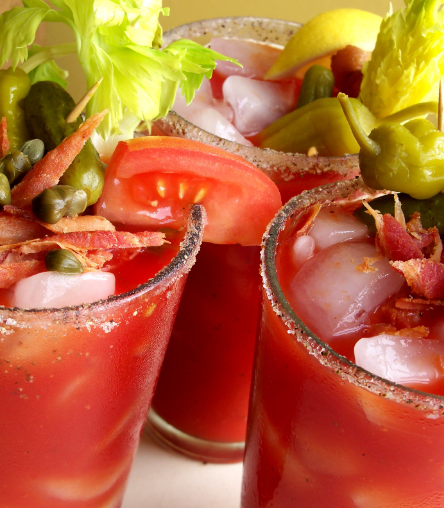 June is Caesar month at Jojo's and we want you to be stocked to produce the greatest classic Caesar with pizzaz. Check out the kit in our Giveaway section and get started! Be sure to stock up for the summer – having everything ready for those summer bbq's will make producing these iconic drinks easy and delicious: https://mojojojopickles.com/collections/caesar-coattail-collection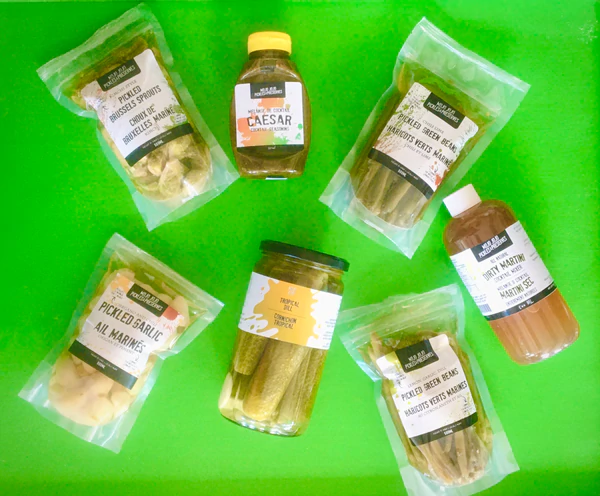 Jojo provided a wonderful recipe to ensure you produce the best possible drink in our Recipe section.  We played with the Caesar mix add-in along with the Pickleback and Brine – everyone liked something a little different and these additions put a unique umami element in each glass. I put out small skewers with little bowls of the garnishes and had everyone choose their own crunch element.  Had some interesting concoctions!  Caesars are my go-to drink to order in bars and restaurants so to have this recipe and products at my fingertips is a personal thrill.  Thanks Jojo! There's nothing more relaxing than a drink in hand and a charcuterie board packed with summer's fresh ingredients. To add some flavour to the board, check out Jojo's jellies, fruit butter, relishes and chutneys as well as brandied and smoked fruit.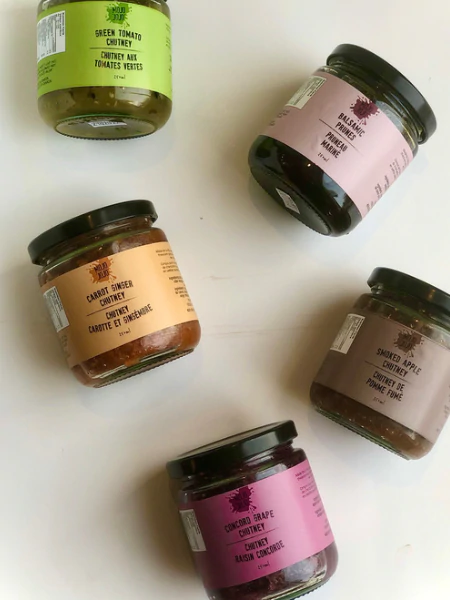 And if you live in the Edmonton area, try one of Jojo's classes for canning all those wonderful fruits and vegetables you'll want to store away for the colder days. You'll come away from these classes feeling confident about how to can your garden's harvest. https://mojojojopickles.com/collections/canning-classes Visit often as she may provide virtual classes as well.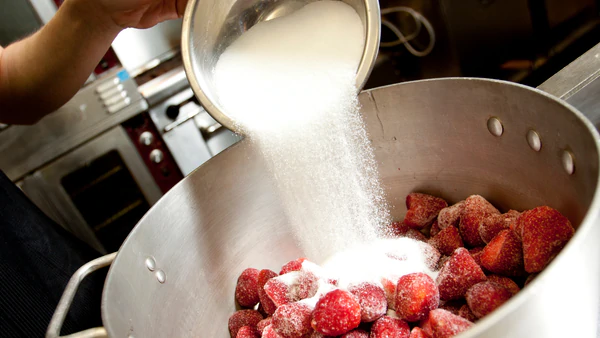 Also, while in Edmonton, visit Jojo's physical store Nosh & Quaff selling the full line of Mojo Jojo's Pickles as well as canning supplies and cookbooks. Located at 9627 82 Ave NW, Edmonton – stop by and say hello to Jojo!
Content and images used with permission by Johwanna Alleyne and Mojo Jojo Pickles.https://mojojojopickles.com/