Farmer's markets and roadside stands will soon be opening up offering us the best of seasonal ingredients that will make a difference in your finished dishes. You can taste the freshness when your food comes from the field to your table instead of travelling thousands of miles from foreign countries.
To equip you with the best recipes to use those fresh ingredients, we turn to Dreena Burton. Whether you embrace the vegan lifestyle or just determine to lessen meat in your diet, this cookbook is packed with great ideas and recipes. Dreena was educated at the University of New Brunswick and now lives in British Columbia. From coast to coast, Dreena's message is the same: be kind to your body, food world and planet. During the pandemic, Dreena has focused on her YouTube channel as well as yoga practice.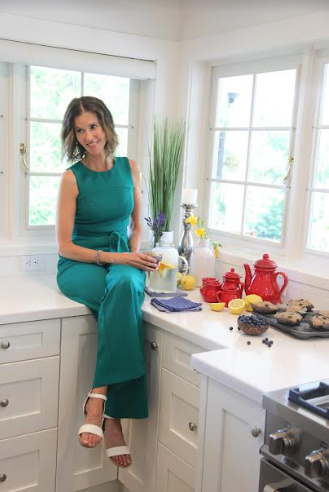 In this book, Dreena equips us with some grocery buying and food prep tips. We've all had those moments when we've packed up the grocery cart with the best intentioned fruits and vegetables only to see over half of it go into the compost pail. Planning is key: a bag of spinach can be used in salads, casseroles and smoothies. Strawberries are great in school lunches, desserts and salads.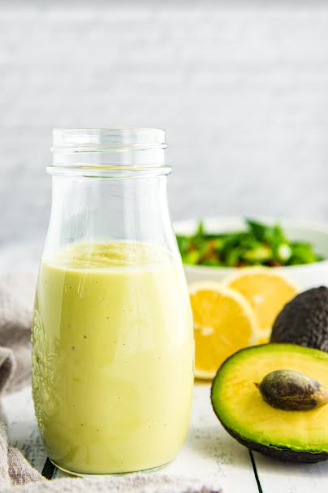 I'm a huge salad fan – my first look at a restaurant menu is the salad list…how creative is the chef in providing me with a fun and healthy main meal? And in my kitchen, homemade salads and salad dressings are a huge hit. The grandkids are always asking for my green goddess salad. So I'm thrilled to give you Dreena's Guac Dressing in our Recipe section. Check out her YouTube channel at https://www.youtube.com/c/DreenaBurton to watch Dreena make one of her delectable dressings:
Of course, this cookbook is more than just salads. Whether you use these recipes as main courses or a side dish to a larger meal, the creativity and wholesomeness of each page will make you want to eat healthier! I asked Dreena what her favourite recipes are to make and she had a few to share with us: "One of my favorites is a dip from Plant-Powered Families: Spinach Artichoke Dip. It's a reader favorite as well, always a hit no matter dietary choices. I also love making soups for people, and the Curried Carrot Lentil Soup from Dreena's Kind Kitchen is one of my favorites. Another savory hit is my No Butter No Chicken. Then, for sweets, I love to make cookies: Charming Apple Crisp from Dreena's Kind Kitchen or my famous Chocolate Sweet Potato Cake from Plant-Powered Families."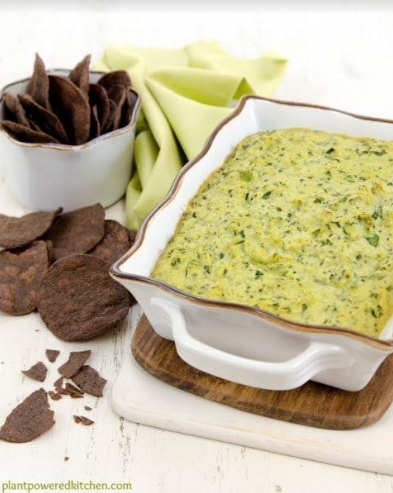 The "kind" kitchen aspect of the book is Dreena's personal perspective on animal treatment and environmental sensitivities while in turn learning to be kind to our bodies and understanding the role of each food we consume.  I just heard a statistic that made me sit up and notice how we're treating our sugar intake:  the early settlers in North America consumed 4 pounds of sugar per person per year with most of that coming from natural products like fruit, milk and honey.  Today, the average person consumes 150 pounds of sugar, most of it deeply imbedded in processed, packaged and fast food.  Let that sink in for a moment and then look at your pantry and fridge.  When shopping, most of your grocery cart should be filled with items from the peripheral area of the store: fruits, vegetables, meat and dairy and very little from the center aisles of the store.  Be kind to your body.
What's next for Dreena now that the world is opening up again?  "It's so wonderful to connect with people in person again, beyond a screen! I've been teaching more yoga and also doing some cooking demonstrations and speaking events. I'm hoping to participate in some plant-based festivals to show more people how to cook plant-based and maybe even teach some yin yoga, as well!" https://dreenaburton.com/yin-yoga/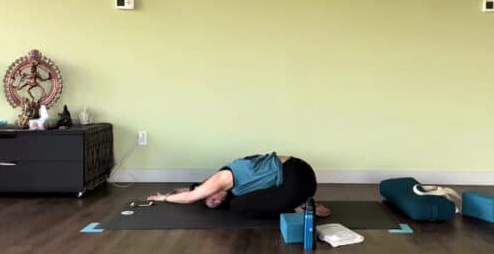 To order this refreshing cookbook, go to https://dreenaburton.com/books/ or head to our Giveaway section to win a copy to enjoy!
Content and images used with permission from Dreena's Kind Kitchen by Dreena Burton (BenBella Books). https://dreenaburton.com/books/