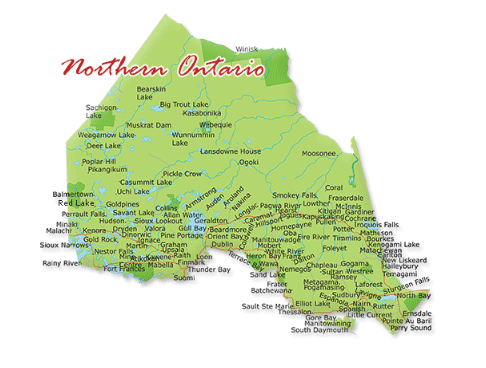 If you've driven across Canada, either west bound or east, you'll say the same thing…are we ever going to get out of Ontario?? Having family in North Bay, I always thought that's as far north as I want to go…until I worked and stayed in the Thunder Bay area a few times. Yes, the winters are not for the faint of heart, but the summers are absolutely spectacular!
Driving up the east side of northern Ontario close to the Quebec border, you'll find communities rich in their culinary culture:
North Bay
Since this is a virtual event, you can join from anywhere in Canada to try five different cultural experiences in this North Bay International Food Festival. A great way to learn new foods and cultures from the comfort of your home! https://www.facebook.com/events/1283533341990977/?ref=newsfeed
Sudbury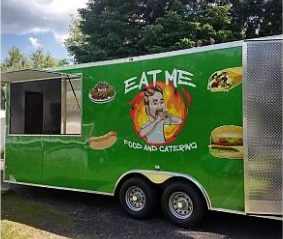 According to https://threebestrated.ca/food-trucks-in-sudbury-on you'll want to try one of the three best food trucks in Sudbury. All three specialize in the traditional food truck fare of burgers and fries taking on some funky twists: the loaded bacon potato poutine at Eat Me or try Miss Maple Fries' Janis Joplin Burger.
Haileybury
In Haileybury, L'Autochtone Taverne Americaine is an innovative hybrid eatery and cultural hub blending foods and preparations from English, French, and First Nations culture with a focus on local and sustainable ingredients. Try their Mashkode-Bizhiki (bison) Meatball entrée and for dessert, the Crackerjack Frybread Donut…it's worth the drive! https://www.lautochtone.com/
Timmins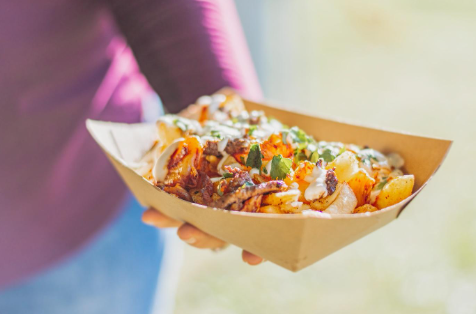 A farm producing food for the restaurant, food truck and bakery gives farm to table the freshest meaning. Cooking up scrumptious bites like strawberry-bacon melt sandwiches, Tom's Firetruck panini, or celebration cakes, Radical Gardens wants you to appreciate their homegrown food and smiles. https://radicalgardens.com/
Kapuskasing

The Nadeau family invites you into their cheesy world and will be more than happy to tell you about the magnificent cheeses made right on their premises. Their artisanal fromages are made using single-sourced and local whole milk from cows, sheep and goats. You'll want to try their various Chevre choices, iconic cheese curds, and "The Kapuskasing", an aged cheese having a buttery, creamy flavour with the center lined with vegetable ash. Available at specialty stores near you…or can be shipped via Canada Post right to your door. Get your fondue pots ready! https://en.fromageriekapuskoise.com/
Heading to the west end of the TransCanada Highway:
Sault Ste Marie
Join a walking tour of Sault Ste. Marie with

Learn about the history and cultural effects in the many stops along Queen Street and the boardwalk of downtown Sault Ste. Marie. Enjoy tasty bites from farms and cultures that have influenced this city's food scene. www.blaqbear.ca/culinary-adventures
Mackenzie
East from Thunder Bay, you'll want to take Lakeshore Drive to Liisa Karkkainen's famous shop where she not only serves up many varieties of local fish but showcases her Finnish culture. Try some smoked trout or pickerel burgers and then head over to the Gift Shop and pick up some Boreal Birch Syrup and a Lapland hat!
Thunder Bay
In Thunder Bay, take a stroll to St. Paul Roastery for your morning cup of java. Try their Huehuetenango medium roast coffee or Gunpowder Green tea. Then stock up on freshly ground coffee and a sweet treat to take along with you on your travels. https://stpaulroastery.ca/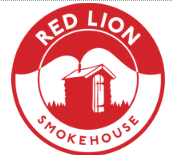 Then before getting back on the highway, stop in at the Red Lion Smokehouse for the best smoked food in Thunder Bay! Join chef John Murray as he serves up British pub food with a twist of smoke. Pair up a pulled pork sandwich and avocado & corn salsa with tripled fried potato chips & aioli. And wash it all down with a Mexican lager – now that's lunch! https://www.redlionsmokehouse.ca/
Kenora
While enjoying a leisurely boat ride around The Lake of the Woods, try the boat's brunch, galley lunch or dinner with the captain – your walleye never tasted so fresh! All senses will be piqued as you enjoy the beautiful landscape while tasting the best of local fare. https://www.mskenora.com/
Who would know the Northern Ontario region better than outdoorsman Gord Pryzer. The fishing editor of Outdoor Canada magazine provides us with a Mediterranean Walleye Supreme with Avocado & Grapefruit Salad recipe – make it yourself in our Recipe section. 
https://www.outdoorcanada.ca/gords-mediterranean-walleye-supreme/
Want to know how to filet a fresh fish? Gord has had a lot of experience with fish and will guide you through it:
I wanted to highlight some Indigenous culinary experiences and found these places to add to your traveling bucket list:
Located in Sudbury, Raven Rising focus their chocolate sourcing from Indigenous people and businesses in Canada and globally. They adhere to using sustainable, ethically sourced, traceable, Fair Trade and organic ingredients. And their artwork on all the chocolates is absolutely stunning. This bar with hand painted chocolate peacocks and feathers also includes various embellishments and 24k edible gold leaf. https://www.ravenrising.ca/shop
Skirting the Canada/US border, visit https://manitoumounds.com/ in Stratton, not only for the cultural experience in the visitor's center but to eat in their dining room. The authentic Anishinaabe menu includes a variety of traditional wild rice dishes, Bannock and frybread served with butter and jam, as well as walleye in a special batter.
And speaking of wild rice…head to just east of Marathon to immerse yourself in the techniques of harvesting wild rice traditionally and in a contemporary setting. The Nishnaabe traditions and culture will be explored along with an appreciation for rice harvesting at https://www.wildriceexperience.com/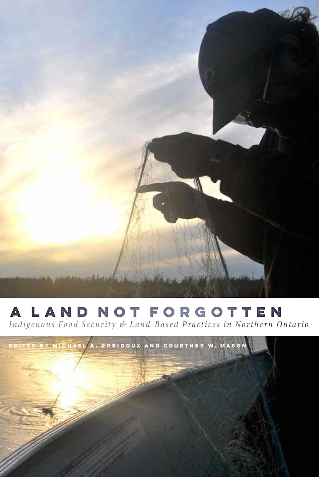 "Used with permission of University of Manitoba Press."
Since we're talking about Northern Ontario, I thought this book was timely and provides insight into the food security issue among indigenous peoples. A Land Not Forgotten: Indigenous Food Security and Land-Based Practices in Northern Ontario explores the sometimes less understood historical influences on hunting, fishing, gathering of foods that not only sustain the indigenous communities but speak to their connection with the land, sea and air.
To win a copy of this well researched book, go to our Giveaway section. To purchase a copy, check out https://uofmpress.ca/books/detail/a-land-not-forgotten
Contents and images used with permission by Destination Northern Ontario, Outdoor Canada Magazine and University of Manitoba Press.