Its time to plan your garden and what you'll want to yield later this summer. Along with the traditional seeds, include some herbs that you use all the time: parsley, dill, basil, chives, etc. Whether you have a large farm garden or a small pot garden on your balcony, herbs give your summer dishes a fresh finish.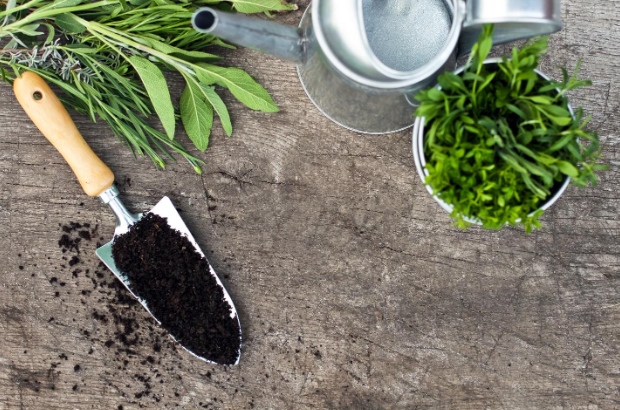 Yvonne Tremblay lays out everything you'll need to get started.  How to set up your garden, how and when to harvest herbs, storing and preserving herbs and of course using them to elevate your cooking. 
With the interest in bringing fresh and new ingredients to our dishes, the recipes and information on Lemony Herbs, Marvellous Mints and Cooking with Lavender, as well as other content and tips along with stunning food and herb photos will guide you into a whole new herbal world. And, when you have too many herbs, what to do with them all: dry, freeze, make herbal oils, vinegars, butters, infuse honey, make herbal salts or sugars.
Culinary Herbs was submitted for the Taste Canada 2021 awards.  And you'll know why when you open up your herbal experience with Yvonne's expertise on the subject.
Yvonne is a professional food developer and spokesperson for Foodland Ontario. She is also a professor for culinary students wanting to break into the food industry. You can also find Yvonne as an herb expert at Richter's Herbs in Goodwood ON: https://www.richters.com/show.cgi?page=QandA/Profiles/tremblay.html She misses the in-person book and food promotions during the pandemic and is looking forward to interacting with her foodie followers. Check her out on Twitter @YvonneTremlay
We provide you with the Roasted Whole Rainbow Carrots with Haydari or Cucik Sauce recipe – look in our Recipe section and try these delicious morsels for yourself! I also made the Herbed Asparagus Salad with Water Chestnuts but made it a warm salad. The chestnuts soaked up all the flavours of the herbs while still having a crunchy contrast to the softened asparagus.
And then we had the Spinach Salad with Creamy Herb Yogurt Dressing – we've all had versions of spinach salad but this one is light and smooth with an herbal punch. I asked Yvonne what her favourite recipe in the book to serve her friends and she mentioned the Basil Pesto Torte.
If you're looking for a fresh herbal POV on your summer cooking, you'll want to grab this book at https://www.fitzhenry.ca/Detail/1770503358 or win a copy in our Giveaway segment.
Content and images used with permission by author Yvonne Tremblay, Whitecap Books and Fitzhenry & Whiteside. https://www.fitzhenry.ca/Detail/1770503358