What's your blend? Need a single serve, no muss, no fuss, affordable blender drink that tastes amazing? Blender Boyz has smoothie, cocktail and ice coffee mixes to ensure a quick and easy drink is in your hand within minutes.
Blender Boyz founder Jim Jackson has been in the food industry since the mid-1970's when he opened and ran restaurants and has been playing with his food ever since. Fast forward to the 2000's when he was presented with some unique equipment that would change the trajectory of his food involvement. And the Adept company was born. https://adeptfb.com/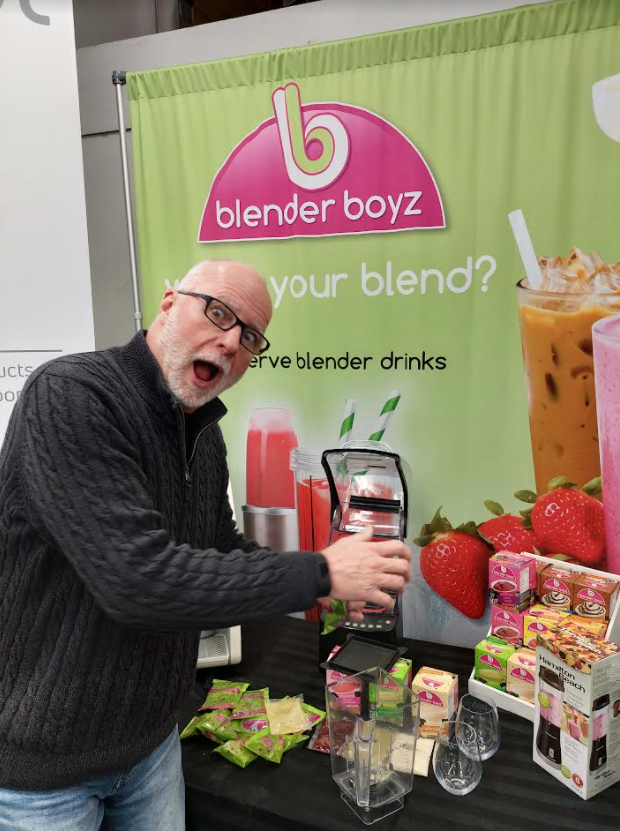 In 2011, Jim moved to Florida where he took his brand to the US market. Being successful in many well-known chains, Jim brought his business back to Canada. Out of this market, Blender Boyz became a focus that would put him in front of Dragon's Den in 2017. (Click here to watch)
Blender Boyz is now in specialty retail outlets and small chains as well as the ubiquitous Amazon market. And going abroad, Blender Boyz can be found in bars and outlets in Grenada. Let's make this our next international travel destination – just to find these bars and try the product!
When I asked Jim how the pandemic has affected his business, the response was AMAZON…leveraging his position with this company ensured the brand stayed viable. https://www.amazon.ca/s?k=blender+boyz
In our Recipe section, we entice you with a Valentine's Hot & Spicy Iced Coffee – make it tonight and serve it to your sweetheart!  We also played around with the mixes and came up with some fun ways to use this product: 
French Vanilla Iced Coffee and chocolate pudding tarts: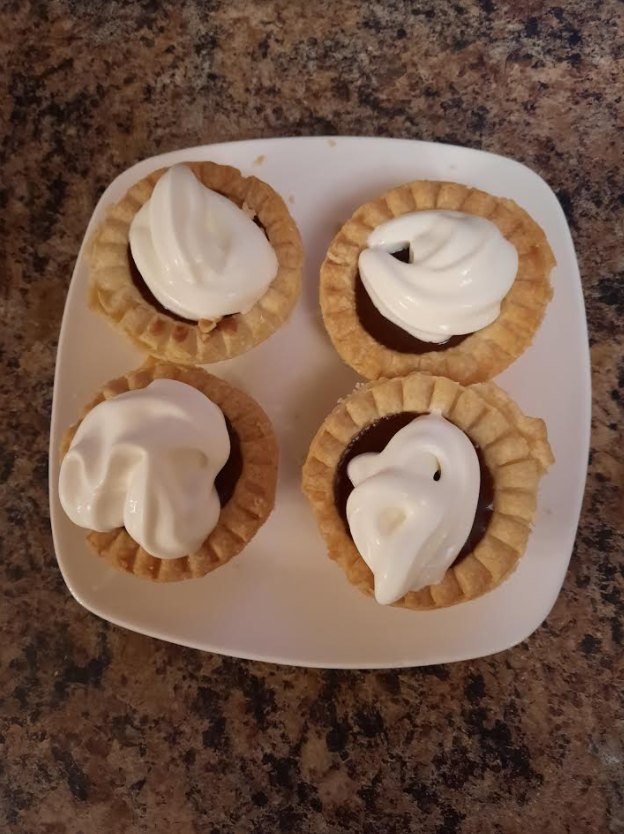 Tropical paradise sauce on angel food cake with whipped cream:
Shortbread cookies with chocolate drizzle, filling is a blend of vanilla icing and Blender Boyz Caramel Ice Coffee syrup: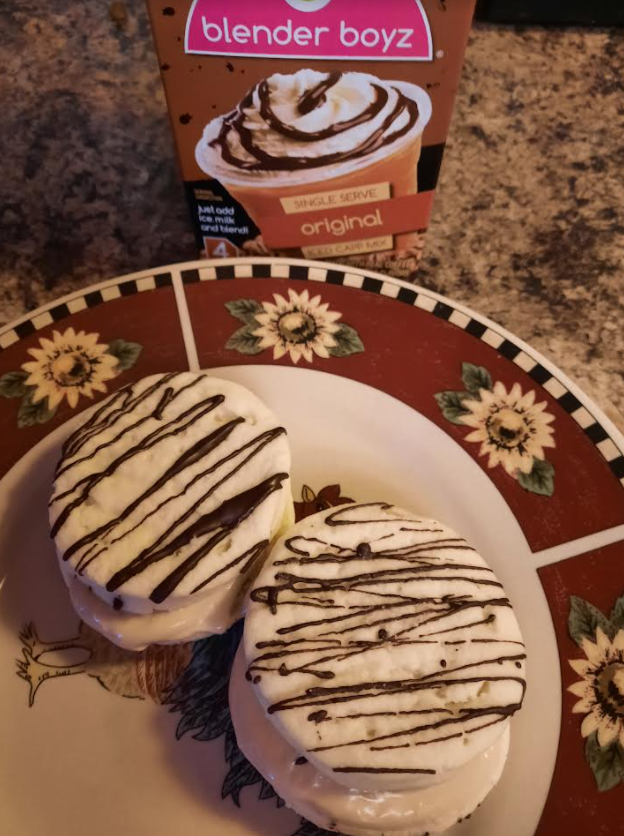 Margarita and lemon pudding tarts: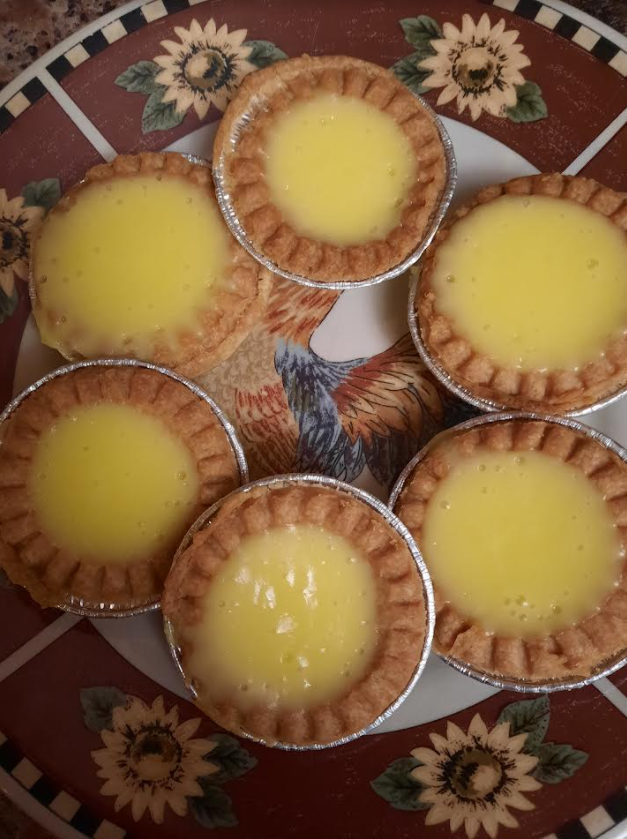 Want to start playing around with these fun and easy mixes? Pick up a box of Blender Boyz mixes and try the many recipes at https://www.blenderboyz.com/recipes/ We have a wonderful gift pack of Blender Boyz products for you to try in our Giveaway section – three boxes of mixes, a Hamilton Beach blender, and two wine glasses. Cheers!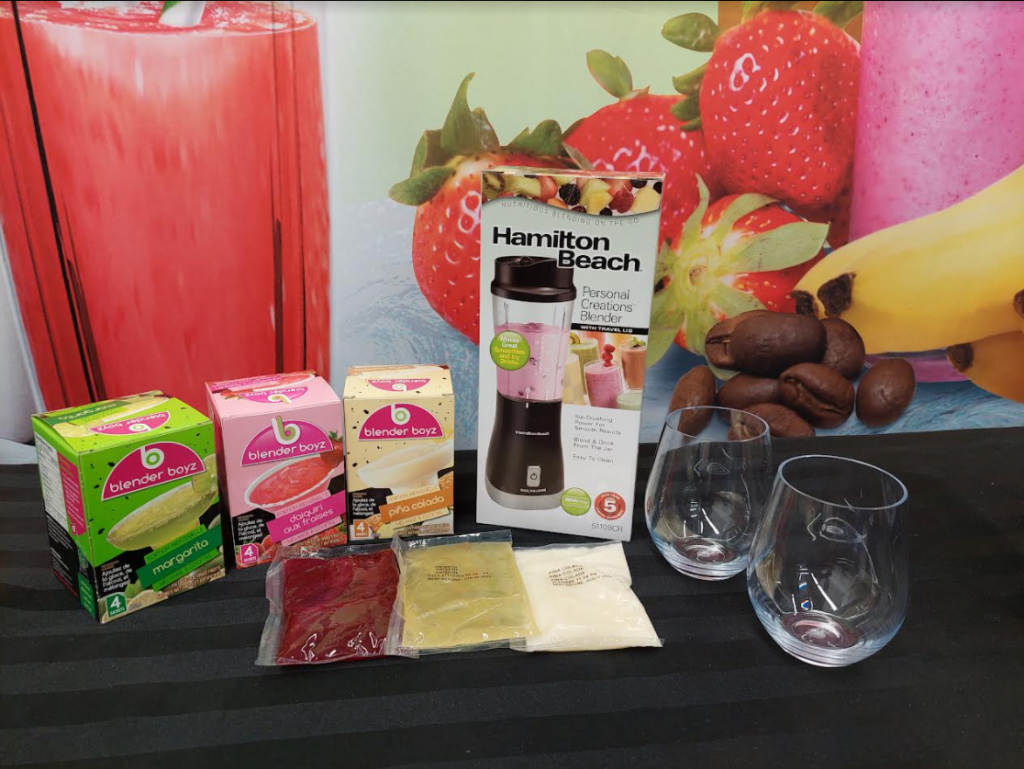 Content and images used with permission by Blender Boyz. https://ca.blenderboyz.com/