By Jan Wong
https://janwong.ca/
Shortlisted, 2018 Taste Canada Awards and 2018 Writers' Federation of New Brunswick
Book Award for Non-Fiction Longlisted, 2018 RBC Taylor Prize
What scenario can you conjure up that would take you to three countries and bring your young adult son with you? And would he be a willing companion?
Jan found herself struggling with the Empty Nest that we all grapple with in later life. My own family took some twists and turns when my young adult children decided it was a great idea to take three road trips with me throughout southern United States – so I can relate to Jan's journey.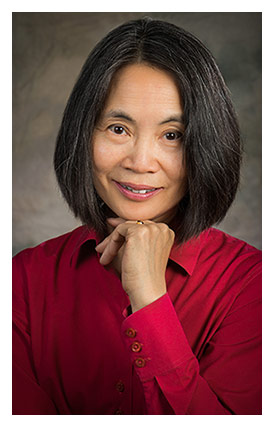 What took Jan and Sam to France, Italy and China? Well, it was serendipity – people had friends, accommodation or connections in these three countries… so the pair set off on a journey of culinary discovery from the locals. In speaking with Jan, she mentioned toying with the idea of going to India (no such connections materialized) or Japan (didn't speak the language or feel confident about their culinary perspective)…so off they went to find experiences that would impact their lives.
When one thinks of France and food, we picture people sitting in sidewalk cafes, drinking wine and enjoying baguettes or croissants. Jan takes us beyond the stereotype and lands us in a home where cooking was important but not always expedient…an elderly grandmother, two children with disabilities, a refugee family from Syria…life was busy for the host family and Jan and Sam found themselves cooking for everyone out of necessity rather than learning how to cook local food from their busy hosts.
The big learning in France was the demise of the local food specialists… the introduction of supermarkets in the bigger towns and cities, meant the decline of village butchers and bakers. The romantic notion of going from charcuterie purveyors to a cheesemonger is slowly being replaced by big box stores.
Off to Italy where families still get together for evening meals and the dinner table is central to keeping those connections strong. Slowly children are moving away from their central homes but higher education is not a priority due to the complicated and corrupt tax system. Why become a doctor when work is scarce and most of your income is taxed?
In our Book Review page, we look at Russian Cuisine and to my surprise, the one recipe we feature – Olivier Salad – shows up on page 190 in this book. You'll see many versions and history of recipes crossing European countries. Jan provides some wonderful historical perspectives into the food she experienced giving us a deeper insight into food origins.
Jan experienced definitive local recipes like Spaghetti Carbonara by Maria Stella who adamantly insisted on NO garlic. We've included both Maria's version and Jan's Canadian adaptation on our Recipe page – try both and see which one you like. One thing came through loud and clear from Maria was NO garlic!! Jan had the pleasure of going back to Italy after this book went to print and to her horror, watched Maria Stella add garlic to her Carbonara. In response to Jan's astonishment, Maria Stella said to add whatever you want to the recipe – it wasn't written in stone! Really??
We're off to China next where Jan and Sam's culinary adventure took a different twist. Staying with very wealthy Chinese hosts, they found themselves introduced to a different way of life and food experiences. Sam found himself cooking breakfast for the child in the home before she was chauffeured off to a private school. Not your preconceived notion of Chinese life? As with all cultures, there many nuances to wealth (or lack of it), geographical, cultural and ingredient availability in the Chinese culinary experience.
I was curious to know Sam's perspective on the trip and both Jan and her publisher encouraged him to add his notes to the book but he declined saying he agreed with everything his mom wrote except the unibrow comment (page 23). Sam's dream was to become a chef – the reaction to his career choice in France: encouragement, in Italy: why would you bother, and in China: absolutely no way, are you crazy? The book ends with Sam staying in China to pursue his culinary dream which didn't work out so well. He enrolled in John Hopkins (Washington DC) only to have the pandemic derail his plans and Sam moved back home (to Jan's delight). He has been working with the Ontario government and will be heading back to Hopkins to complete his studies.
And for Jan? She continues her freelance work including educating the western world on China's relations to the rest of the world like her September online broadcast, "Third Age Learning". https://talg.ca/2021-fall.html#
To purchase a copy of Apron Strings, go to https://www.amazon.ca/Apron-Strings-Navigating-Family-France/dp/0864929617/
You can also win a copy of the book in our Giveaway section.
Images and content used with permission by author Jan Wong. https://janwong.ca/
Cover was originally published in Apron Strings: Navigating Food and Family in France, Italy, and
China copyright © 2017 by Jan Wong. Reprinted by permission of Goose Lane Editions.