Get ready to embark on a mouthwatering adventure like no other! I recently stumbled upon a remarkable book that will transport you to 156 countries across all seven continents. It's called "Ants in My Pants" by the incredible Joyce Perrin, a true travel enthusiast. https://www.joyceperrin.com/
Joyce's journey began after leaving her role as a CEO in a major hospital, going through a divorce, and finding herself with an empty nest. Fueling her passion for travel, she embarked on a global escapade, driven by a deep desire to give back to the communities she encountered. With the help of the World Health Organization, she discovered incredible opportunities along the way. Eventually, she found a second home in Panama, but her adventurous spirit remains unwavering, even in her 80s: when we first chatted, she was calling from British Columbia, so the travel bug has stayed with Joyce.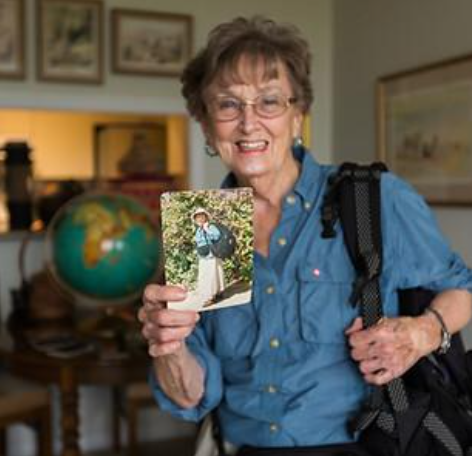 Picture Joyce plucking juicy dates on a Saudi Arabian farm, reminiscent of her grandmother's delightful date squares. Imagine relishing lamb shawarmas wrapped in warm flatbread, bursting with flavors of tomatoes, cucumbers, onions, pickled vegetables, and tahini sauce in a vibrant Arabic restaurant.
Transport yourself to Laos, where Joyce savored Larb, a delectable dish of seasoned pork, vegetables, and rice, paired with fiery rice whiskey. And in Lebanon, she joined a welcoming family, indulging in grape leaves stuffed with lamb and rice, infused with enticing hints of cinnamon, mint, marjoram, cumin, and allspice.
Travel further to Zimbabwe, where Joyce appreciated sadza, a thick maize porridge that serves as a dietary staple. Then, imagine slurping a lamb and rice soup, complemented by freshly baked bread and luscious dates from an Egyptian plantation.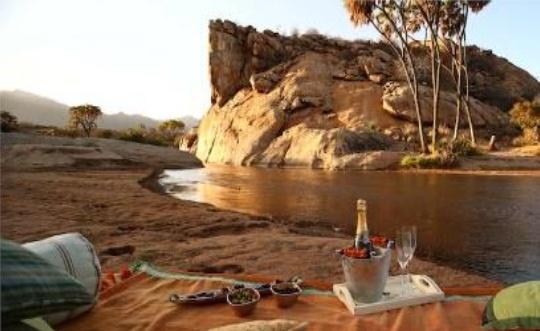 While cruising the Nile River, Joyce reveled in a delightful lunch spread featuring kisra (flatbread), moukhbaza (banana paste), jibna salata (salad), and karkade (hibiscus tea). Witness her relishing a traditional safari sundowner cocktail against the backdrop of a mesmerizing Zambian sunset.
Joyce's adventurous spirit led her to try pica or labba (rodent) and tacoma worms in Guyana, while also indulging in garlic ice cream at a renowned Yucatan ice cream parlor boasting a mind-boggling 760 flavors.
Join her on an icy adventure around the Antarctic on an icebreaker, where Russian cuisine tantalizes the taste buds. Savor dishes like borsch Moskovsky, kuli bijak (salmon) with beetroot and glazed potato balls, and refreshing yabloko (apple sherbet).
Prepare for a barbecue feast in Australia, relishing mouthwatering barbecued mutton, hearty casseroles, and freshly baked bread, topped off with a delectable peach pavlova. And in Azerbaijan, be enchanted by the aroma of lamb, rice infused with saffron, cumin, and apricots.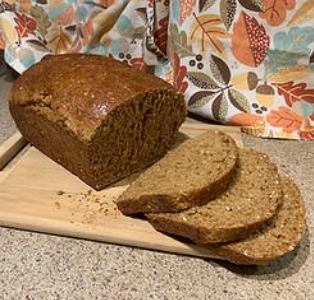 Joyce grew up in a home surrounded by family, including her gran. In the author's words, she shares: "One of my happiest childhood memories was Gran's brown bread. Molasses and cracked brown grains of whole wheat mixed into the dough gave the bread a unique bouquet I have never forgotten. Gran always perfectly timed my arrival home from school. As I burst through the door, the rich aroma of fresh bread would fill my nostrils. The bread would still be warm, waiting to be sliced. I would slather on the soft butter and watch it melt into the bread, ready to take my first bite. Soon the loaf would disappear before it had even cooled…I invite you to try it." So, we're giving you that opportunity in our Recipe section where you can give Gran's Brown Bread a try. You too will develop your own comforting memories.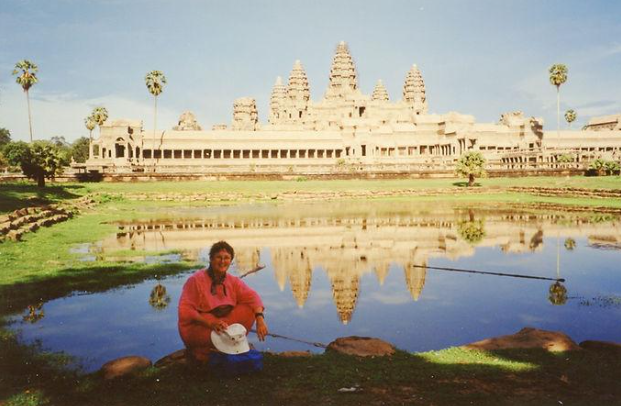 But "Ants in My Pants" isn't just about food; it's a treasure trove of cultural insights, customs, and captivating stories from across the globe. By delving into this book, you'll expand your knowledge and ignite your wanderlust, adding new countries to your travel bucket list.
Don't miss out on this extraordinary intercontinental journey! You can grab a copy of "Ants in My Pants" at https://www.joyceperrin.com/. And, as an exciting bonus, head to our Giveaway section for a chance to win your very own copy! Get ready to tantalize your taste buds and set your wanderlust on fire with "Ants in My Pants." Bon appétit and happy travels!

Contents and images used with permission by Author Joyce E. Perrin. https://www.joyceperrin.com/gran-s-brown-bread-recipe