This fascinating book by Marielle Cormier-Boudreau and Melvin Gallant is much more than recipes. The authors researched the cooking (and culture) of the Acadian people of Maritime Canada: New Brunswick, Nova Scotia, Prince Edward Island and the Magdalen Islands. The Acadians settled in this area from central France in the mid-1600's and were ousted and dispersed by the British a hundred years later, civilian casualties of war between France and England. They gradually resettled up and down the Eastern seaboard, and many who had been repatriated to France eventually came back. These hardy people lived a hardscrabble life of fishing, agriculture and animal husbandry in the unyielding climate, and their cooking reflected the ups and downs of their existence–as cooking always does.
Melvin Gallant has authored more than a dozen book-length works including volumes of poetry, collections of stories, books for children, and historical works on Acadian culture. I couldn't connect with him but I had a lovely chat with author Marielle Boudreau and when asked what her favourite recipes in the book were, she mentioned the Crepe with Snow. Because chickens didn't lay as many eggs in the winter, the egg was substituted with fresh snowballs producing a crepe with more air pockets than the traditional crepe. I asked her what she thought of eating porcupine and she loved the tender dark meat that tasted like wild rabbit.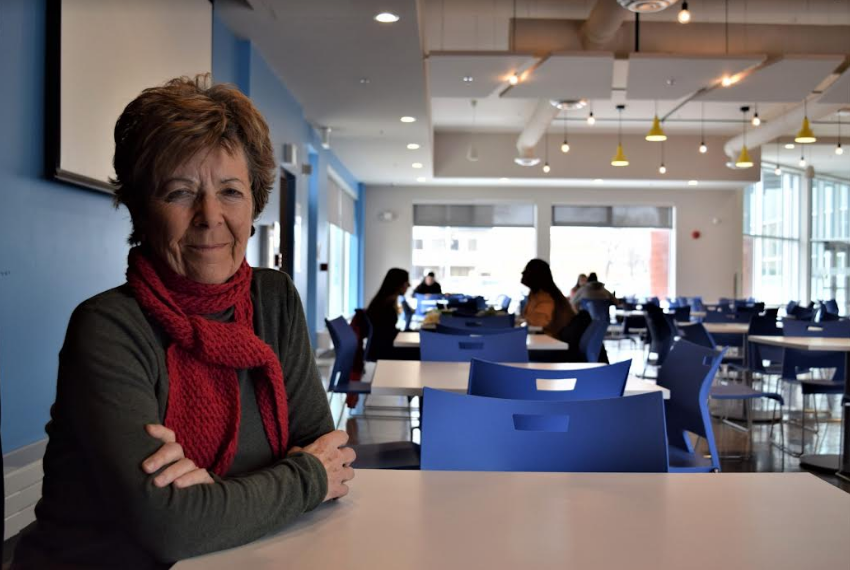 The book is arranged in sections – soups, fish, shellfish, vegetables – and each section is prefaced with some general remarks and basic techniques. The recipes reflect the simple ingredients available, largely cod, potatoes, small game birds, and pork. Some of the recipes hold a distinct lack of appeal; for example, blood sausage and "head cheese" made by simmering the meat off a pig's head and hocks. You'll find a few recipes for the same dish: this is due to each province and region having their own variation of the recipe, like the chicken pie.

There are more congenial recipes in the book by all means: the popular buckwheat pancakes (ployes), seafood fricots (chowder-like concoctions), dandelion wine, simple homemade bread, and the hearty desserts and puddings sweetened with apples, berries, molasses, honey and maple syrup. I was particularly interested in the Acadian version of pate a la viande (meat pie) since my son-in-law has Quebecois roots and loves tourtiere pie. In Quebec, the contents are usually a mix of various ground meats while in places like PEI, the meat pie uses cubed meat and usually just beef.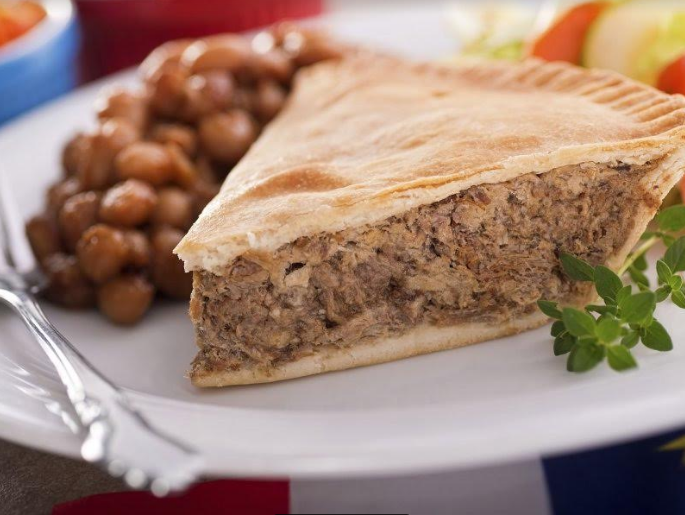 If you're looking for historically accurate yet adaptable dishes from our early settlers, this book fits the bill.  The writers garnered recipes from 180 participants of 50 years and older to ensure they obtained the culinary practices handed down orally from generation to generation. Author Marielle said that when the book was published, almost every francophone household ordered a copy skyrocketing it into a bestseller.  Many of the newer generation appreciated having the recipes made by their mothers and grandmothers at their fingertips.  

We tried the vegetable pot pie – so versatile and easy, especially if you purchase the frozen pie pastry.  Use any vegetable you like and serve it with any protein.  Look in our Recipe section to try it out.  You'll want to get this book for yourself to try Marielle's other favourite dishes like the Cranberry Pie (page 140) and Buttermilk Pie (page 143).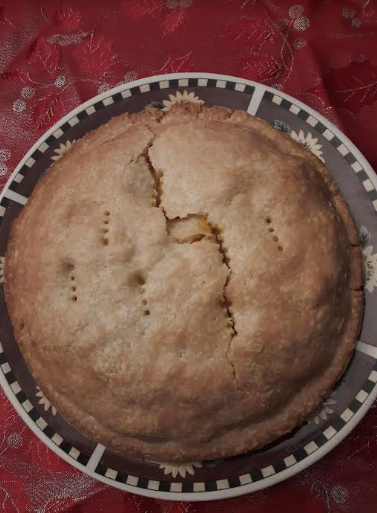 I know you want a copy of this book now that we've got you curious about historical cooking…go to our Giveaway section to win a copy or purchase one for yourself or an historical buff at https://gooselane.com/products/a-taste-of-acadie
A Taste of Acadie copyright © 1991 by Marielle Cormier-Boudreau and Melvin Gallant. Reprinted by permission of Goose Lane Editions. https://gooselane.com/products/a-taste-of-acadie