I asked my grown daughter what her favourite food memory was from her childhood and she replied, "bread baking" – the smell enveloping the whole house. So when the grandchildren came along, I thought of bringing back those same olfactory experiences. I found an older bread machine for $20 on Marketplace and dug back into my very worn Bread Machine cookbook.
When Robert Rose (publisher) mentioned there was a newer edition of the cookbook, I jumped all over it.  My favourite recipe is the Sally Lunn bread – see it in our Recipe section.  Everyone loves it because it's not as dense as other breads and has a touch of sweetness to it.  Add other favourite ingredients to make different loaves.  I also like making bread bowls to serve soup, chili or stew – the grandkids think this is amazing.  Bonus: the dug out bread makes for tasty croutons in salads.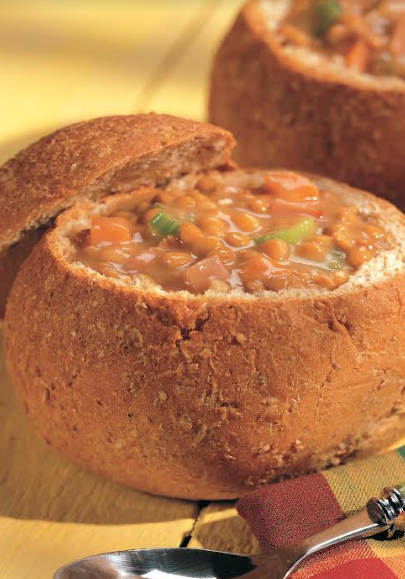 I typically ask the authors what their favourite recipes are but unfortunately one of the authors, Donna Washburn, is no longer with us. But Heather Butt, Donna's business partner for nearly 40 years, said her favourite bread recipe is the Triple-Seed Bread (pg 40) and for something sweet, the Cinnamon Raisin Bread (pg 42).
And just like at our house, her kids have their own favourites.  One son loves the Double Cheese Onion Bread (LOVE this one too!) & San Francisco Firehouse Bread or Orange Honey Cracked Wheat Bread for another son. Homemade breads make for welcomed hostess gifts and for someone who needs a little cheering up.  
Heather also shares that Donna's favourite recipes were the ones where you make a dough with the bread machine first, then shape it and bake. She too loved making yeast breads for family, friends and neighbours. After they got into developing gluten-free she made a lot for celiac and gluten intolerant friends:
Giant Pecan Sticky Buns, Sunny Sunflower, Thanksgiving Harvest Twist, Spinach Feta Twist, Bagels. Often, she would make the most recently developed recipes, double checking and thinking of any new additions or changes to make.
Don't have time to knead and wait for bread to rise? A bread machine will give you the comfort food you love without the time and effort with traditional bread making. But you'll need a great reference…this book is exactly that.
To win a copy of this great bread making resource, go to our Giveaway section.  To purchase a copy, visit http://www.robertrose.ca/book/300-best-canadian-bread-machine-recipes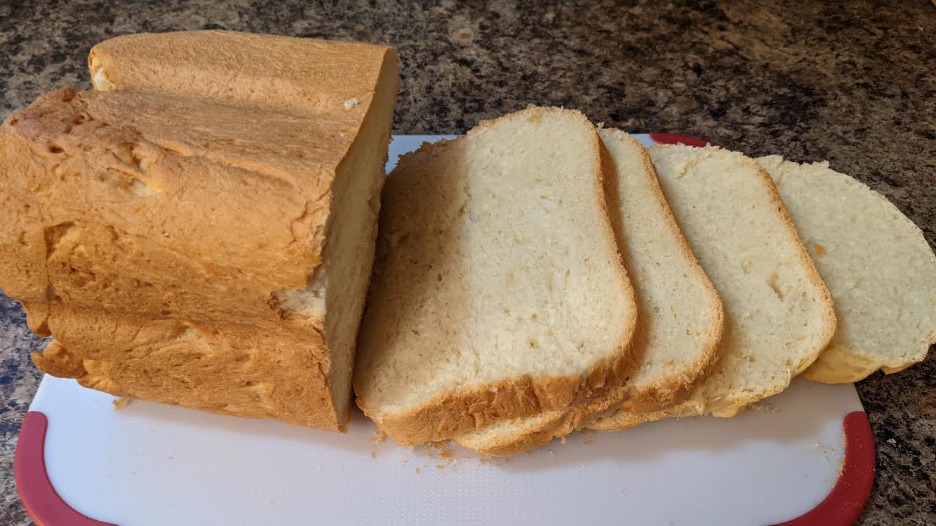 Courtesy of 300 Best Canadian Bread Machine Recipes by Donna Washburn and Heather Butt © 2012 www.robertrose.ca Reprinted with permission. Available where books are sold. Image credit: Photographs by Mark T. Shapiro