When my kids were younger and I was working, the biggest challenge was coming home and trying to figure out what to make for dinner…again! This mindset produces fast food fixes and less than nutritional dishes on the table. Then we bought a freezer full of meat from the local butcher and dinner was so much easier…if you have the protein in hand, the rest falls into place.
On this website all summer, we've been talking about enjoying the fresh and local food found in your own backyard and eating seasonally. Now that fall is upon us, that's not as easy…but we can always get the best cuts of meat from locally produced butchers and suppliers. This is where truLOCAL comes in to make that decision easier.
Providing you with options on how and what to stock your fridge and freezer, truLOCAL sources your proteins from local and sustainable suppliers. Whether its seafood from Afishionado Fishmongers in Bedford, Nova Scotia or Ontario lamb from Beverly Creek Farms in Millgrove, you can count on truLOCAL to deliver a specialized box to your door when you need it.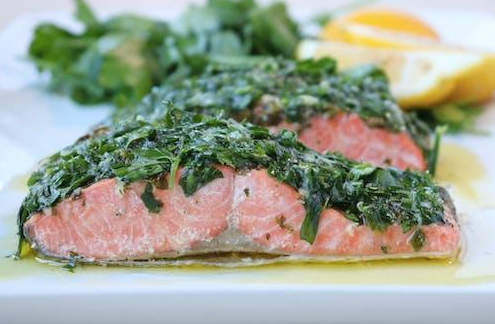 Knowing where your food is coming from and tasting the difference in the finished dish will bring confidence you are feeding your family the best protein available. We tried two dishes that were divine – look in our Recipe section for Slow Roasted Salmon with Garlic & Herbs from www.kaynutrition.com And to entice you to try this recipe, truLOCAL is offering 6 FREE cuts of salmon and four free cuts on your second order when purchasing a regular box (use the promo code: CCSALMON). https://trulocal.ca/products/01GAA17CCDWRERJPPD6MFT710P/afishionado-sustainable-blue-atlantic-salmon-filets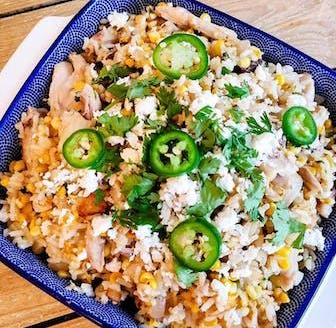 The second recipe is Mexican Street Corn and Chicken inspired by www.scrambledandscrumptious.com also found in our Recipe section. Bring a little heat into your life with this dish and to get you started with the chicken use the promo code: "CCCHICKEN" when purchasing a regular box to get 6 free chicken breasts on your first order and 4 free chicken breasts for the next two orders. https://trulocal.ca/products/01EZQ5C6K8FCSY8TDM1Z7VYRZZ/butcher-shoppe-organic-chicken-breast
Look at this amazing prize…enter in our Giveaway section and win this Sample Box from truLOCAL worth $109 including 2 x Top Sirloin Steaks (7 – 9oz each), 2 x Wild Caught Sockeye Salmon Fillets (5 – 6oz each), 2 x Boneless Skinless Chicken Breast (6 – 8oz each), 1 x Ground Beef (1lb), 1 x Bacon (400g), 1 x Pork Tenderloin (1lb). Now that's a great start to your holiday cooking!
Content and images used with permission by truLOCAL. https://trulocal.ca/