If you want to know the origin of some of the food we eat in Canada, having a book like Catharine Parr Traill's "The Female Emigrant's Guide" is a great resource. For someone to have lived for 97 years in the 1800's was a feat on to itself, but to record the amount of information that's in this book must have been her life-long passion…and we're glad she did.
For example, did you know that peameal bacon (that Canadian's are so well known for) was brined meat (to preserve it) and then coated with ground dried peas giving it the coating we all know to this day? The coating was a layer of protection from what Catharine called a small dusky beetle from laying its eggs on the meat.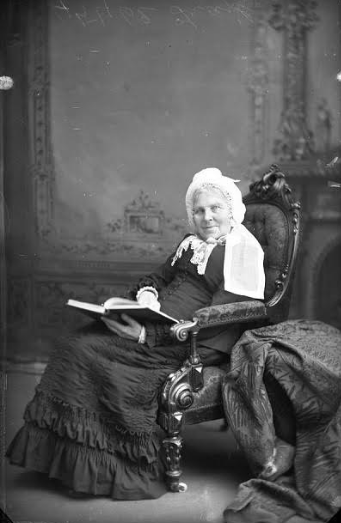 Catharine was born in Southwark England in 1802, emigrated to Upper Canada with her husband Lieutenant Thomas Traill in 1832 and died in Lakefield Ontario in 1899. In that time, she recorded all manners of food consumed by both First Nation people as well as the newcomers trying to make sense of their new land. I was particularly tickled that she called the area she lived, the "Rice Lake plains" as I live near Rice Lake. To think this area fueled much of the information in this book brings a personal connection to her stories.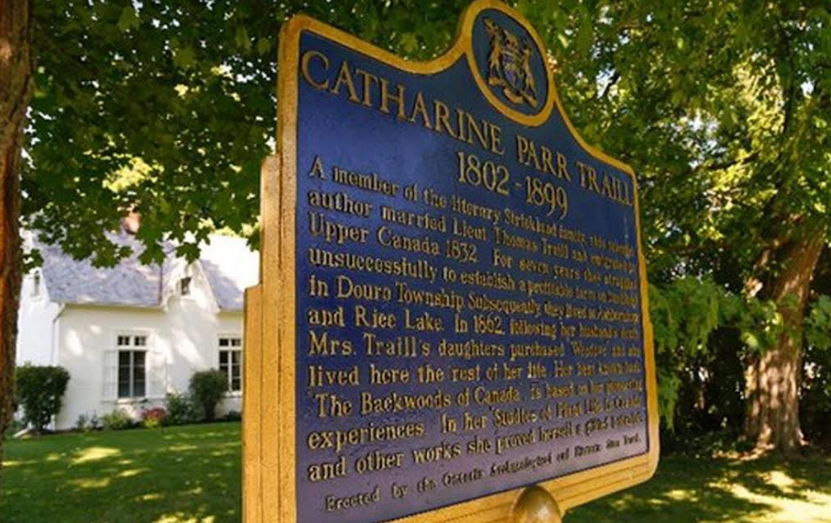 This book would be a great foundation for Canadian history classes – can we get this it added to the high school curriculum? From holiday and festival celebrations to cooking methods, the structure of home and community, menus for different family configurations, and songs that families sang around the kitchen table, this book shows the basic life structure in early Canada.
To get a sense of Catharine's life along with her sister, Susanna Moodie, check out this video by Peterborough & Kawarthas Economic Development at:
Working on her Master's thesis on Catharine and her writings, author and historical cook, Fiona Lucas teamed up with scholarly manuscript writer Nathalie Cooke to bring a fresh reprint of The Female Emigrant's Guide and update recipes that makes sense to today's cooks. I asked Fiona what surprised her the most when researching and writing this book: "I'm so steeped in her life, and her sister Susanna's, and settler women's lives, surprise isn't a factor anymore. Admiration, respect, all that – not to be interpreted as uncritical adulation – is my main and ongoing reaction. Actually, perhaps I should say that I still find it remarkable that she managed to publish so prolifically, despite being so poor and living so far away from urban centres of publishing." When asked what her favourite recipe in the book was, Fiona mentioned the salt-rising bread. She did a lot of research about it and baked many a salt-risen loaf.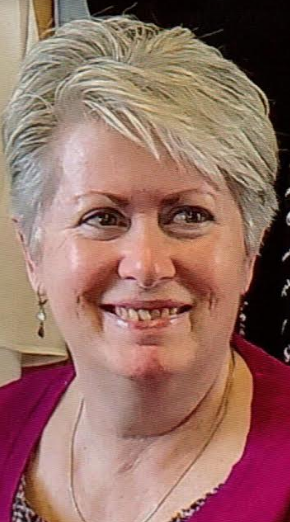 I asked Nathalie what her motivation was to tackle this intensive project. "It offers practical advice and, because it compiles general knowledge of the time, it also gives us a pretty accurate snapshot of descriptive practice – what cooks actually prepared rather than what they were told to prepare. Whereas her sister's Roughing it in the Bush is often taught in Canadian literature classes, because it is essentially fiction with Susanna depicting herself as protagonist, Traill's book was seldom taught, essentially being dismissed as an instruction manual. But in the past decades – since 1980 really — readers have come to respect the value of recipes, cookbooks etc, taking them seriously in and of themselves. So the time was right for a full-scale recuperation of Traill's work and re-evaluation of the Guide.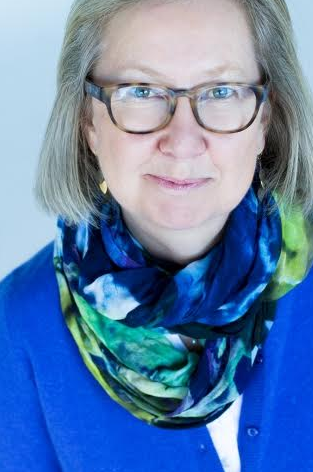 And what was Nathalie's biggest learning in this journey? "We knew that she and her sister, Susanna Moodie, had periods where the families went hungry. Susanna, in particular, benefits from gifts of food given to the family by Indigenous neighbours, who discretely used to leave food offerings silently, so as not to embarrass those receiving them. Traill was clearly very familiar with "bush fare" – bear and squirrels, for example. We were also intrigued to read her book through 21st century eyes since we could understand that she was a keen observer of her neighbours, but nevertheless much of the seasonal routines of her Indigenous neighbours were not fully apparent to her. She clearly learns about certain foods from them – cranberries, for example, wild rice. She knows about the foods they prepare – corn, beans, squash – but not why these "three sisters" were grown so close together."
Nathalie's favourite recipe is the Common Bush Tea Cakes – go to our Recipe section to make this historical cookie…perfect with your next cup of tea.  Nathalie's other favourites as mentioned in the forward of the book are Hot Tea-Cakes, Lemon Cake and Indian Pudding.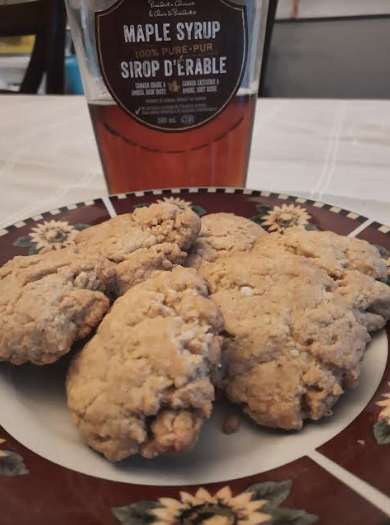 To purchase a copy of the book, go to https://www.mqup.ca/catharine-parr-traill—s-the-female-emigrant-s-guide-products-9780773549296.php (in the "Book Type" drop down, choose the Paperback option) or try to win a copy in our Giveaway section.
Content and images used with permission by authors Fiona Lucas and Nathalie Cooke. https://www.mqup.ca/catharine-parr-traill—s-the-female-emigrant-s-guide-products-9780773549296.php