The Vegan's Cook Bible
Serves 4
Fresh young spring vegetables are combined with rice for this light main course.
3 tbsp tamari or soy sauce 45 mL
1 tbsp grated fresh gingerroot 15 mL
2 tbsp olive oil 25 mL
2 green onions, thinly sliced 2
1 clove garlic, minced 1
1 carrot, julienned 1
1 turnip, julienned 1
1 cup pieces (1 inch/2.5 cm) asparagus 250 mL
1⁄2 cup fresh or frozen green peas 125 mL
4 cups cooked brown rice (see Tip) 1 L
In a bowl, combine tamari and ginger. Set aside.

In a wok or large, deep skillet, heat oil over medium-high heat. Add green onions and garlic and stir-fry for 2 minutes. Add carrot and turnip and stir-fry for 3 minutes. Add asparagus and peas and stir-fry for 2 minutes. Add rice and stir-fry for 1 minute or until heated through. Drizzle with tamari-ginger mixture and
stir until combined.

Tip
If using leftover rice, bring to room temperature before adding in Step 2.

Variation
Use fresh green beans or bean sprouts in this dish once asparagus is no longer in season.
Nada's Tips & Tricks – I love recipes that not only look fresh but taste wonderful and healthy all at once. I had some broccolini in the fridge and a half bag of frozen peas/carrots but no turnip. This is the kind of recipe that can use any vegetables in your fridge or freezer. The ginger gives it a nice pop of flavour.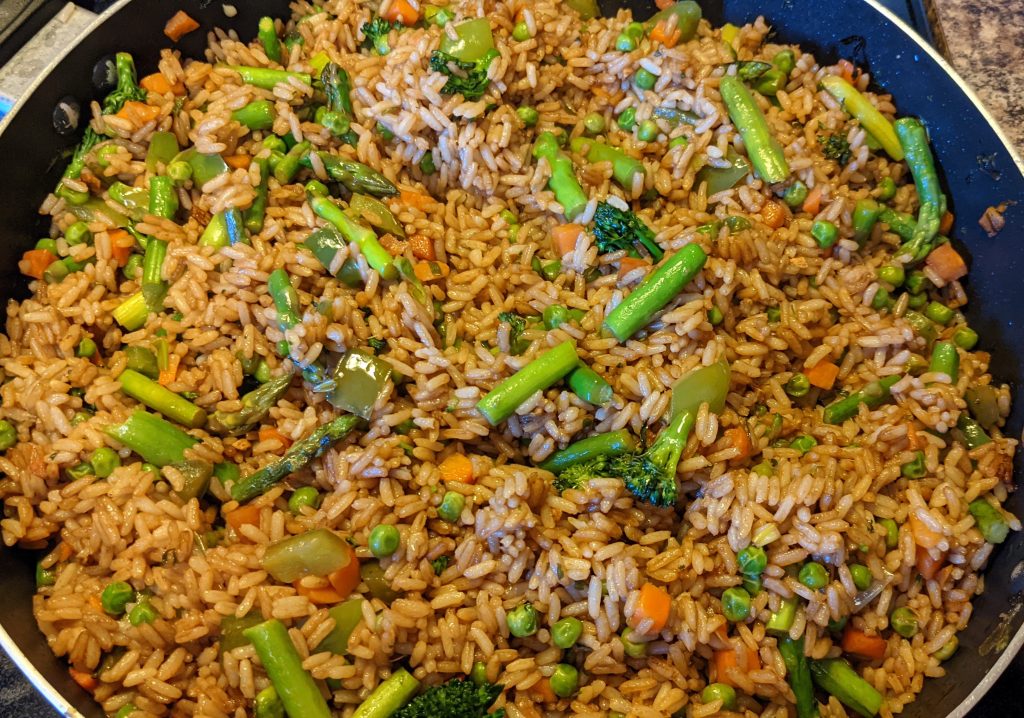 Courtesy of The Vegan Cook's Bible by Pat Crocker © 2009 www.robertrose.ca Reprinted with permission. Available where books are sold.