Meet author Peter Robinson…a Canadian/British author that has some serious writing experience on his resume. I've read every book in the Inspector Banks series and always have the next installment on my book store's wish list. And when the 27th book, Not Dark Yet, came out in 2021, it was at the top of my TBR pile. Now I'm anxiously awaiting Standing in the Shadow coming out next spring.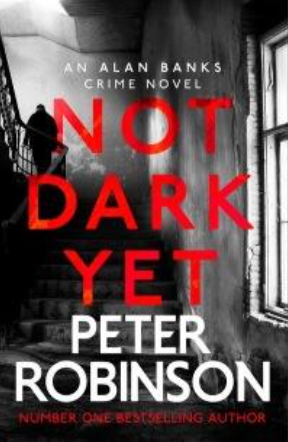 To win a copy of this book, go to our Giveaway section or to purchase it, visit https://inspectorbanks.com/books/not-dark-yet-2021/  
We first meet Detective Chief Inspector Alan Banks in Gallows View making his debut in 1987.  Throughout the series we follow Banks' professional and personal life along with his ragtag band of supporting characters. From his divorce and many dalliances to his search for a partner that could support his all-consuming career, Banks also tackles workplace and political relationships in his outpost Yorkshire community of Eastvale. After 27 novels, this cast of characters become family and you can't wait to see where Robinson takes them.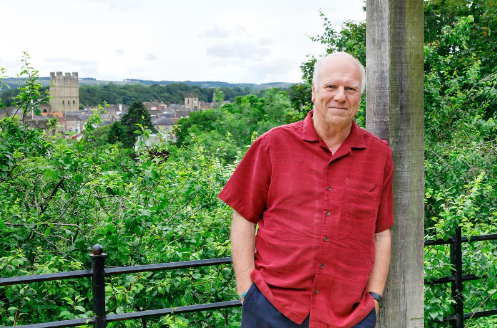 If you haven't had the good fortunate of discovering this incredibly talented author, Peter Robinson has a divided living arrangement, making both Toronto and Richmond, Yorkshire his homes. Add to that his many travels, like the Antarctica, Peter is one busy fella! Besides the Banks series, Robinson has written short story collections as well as three stand-alone novels. He has won over thirty awards for his literary talent including the Arthur Ellis Award, Sweden's Golden Crowbar Award, the Dilys Award from the Independent Mystery Booksellers Association, the Crime Writers of Canada Grand Master Award and numerous others. Plus, some of his books have been translated into many languages and the Banks character has made it to the television screen. https://inspectorbanks.com/about/
One of the fun aspects of the Banks character is his love of music and Robinson provides us a playlist for each of the books so we can listen to the same music that Banks enjoys. In Not Dark Yet, he chooses Bob Dylan's rendition of the same name along with The Cry of Eugene by The Nice, Little Margaret by Rhiannon Giddens and The Beach Boys' I Just Wasn't Made for These Times. He even has a landing page for these playlists at https://inspectorbanks.com/playlists/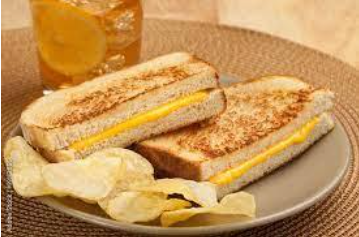 When asking the authors we feature what their favourite dish to make for friends and family, the responses can be varied, from enthusiasm to bewilderment. Peter was the latter, but his first response was Banks' popular choice at his local pub: toasted cheese and onion sandwich with a side bag of crisps. Check out his instructions for making the best sandwich in our Recipe section.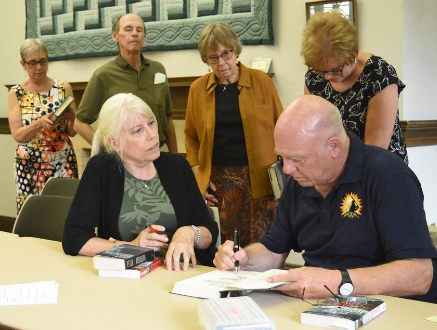 I had the privilege of hearing Peter speak at a writer's forum many years ago and you'll have to watch for upcoming events to do the same. One date confirmed is the Knowlton Literary Festival, in the Quebec Eastern Townships, in late October. Watch his website for more details: www.inspectorbanks.com
Pick up a copy of Peter Robinson's many books and you'll be hooked.  I know you'll love them as much as I have!

Content and images used with permission by author, Peter Robinson. www.inspectorbanks.com