My latest obsession?  Finding Canadian authors that transport me to a place and time that not only entertains but educates me.  I came across a new-to-me Canadian author, Ida Linehan Young, on Goodreads where I read an excerpt from her first non-fiction book, "No Turning Back: Surviving the Linehan Family Tragedy."  Her heroic journey of surviving a deadly family home fire while enduring a painful physical recovery and mourning the death of five of her siblings was gut wrenching to read.  But it also sparked a sense of hope, perseverance, and tenacity.  https://breakwaterbooks.com/collections/tax-override-manual/products/no-turning-back?_pos=1&_sid=46252ffb8&_ss=r
Now, Ida turns her attention to her mother's perspective in "If I Cry, I'll Fill the Ocean" – she wanted to share the introduction to this book with you:
These are vignettes of a woman who has traversed the uncharted swamps of grief with grace and determination, realizing there was no finish line for anything she was going through, yet knowing she had to keep going for her family.
She told her story after all these years because it was one of the things, like eating salt fish, she thought might ease that tender spot that lays uneasily on her soul. I wrote it to recognize her loss. This book is me putting my hands on my mother's cheeks, looking her in the eye, and saying, "Catherine, you lost five children."
My greatest hope is that it acknowledges the unfathomableness of what she's endured. I want it to bring her a peace she's been searching for, likely without realizing it, for most of her life. I don't mean the kind of peace that comes with resolution, but one that comes with understanding that she did the best she could with what she was faced with.
Knowing that it comes with a price of forgiveness for living and perhaps making a stab at filling the ocean with tears is a consequence I've no right to ask nor impose. But she will decide that for herself.
This book is also a tribute to my mother's resilience and strength at a time when both meant she didn't cry, and she pushed forward despite the pull to go back. It is a testament to how somebody can hold an unbelievable grief, to be alive without feeling alive, to breathe because it happens, and to remain upright and courageous in the face of the insurmountable because she wanted to protect the ones who remain.
My mother has lived a life of selflessness and kindness to others while managing the weight of emptiness and a suffocating absence that ceaselessly seeks notice. She has climbed mountains of grief and walked softly in its valleys as it eternally shadows her to the end of her days. In her words, "them that's gone through it, are them that knows". ~ If I Cry, I'll Fill the Ocean ~ as told to Ida Linehan Young https://www.idalinehanyoung.ca/non-fiction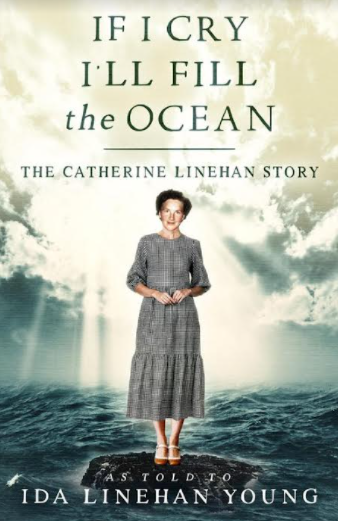 This book will be released in April 2022 – grab both books and a box of Kleenex! So, now I'm hooked and needed to explore Ida's fiction work. The publisher sent me Ida's first book, Being Mary Ro, and soon after I purchased the other three in the series. All stories take place in the early settler days of Newfoundland and Labrador, pulling you into the lives of the people that endured harsh terrains, difficult living conditions, unscrupulous characters, and twists and turns that have you reading more. The author's ability to draw a picture putting you right in the middle of the action is brilliant. And to honour her efforts, Newfoundland Reads 2022 (CBC) awarded Ida with the top prize.
https://guides.nlpl.ca/nlreads/the-stolen-ones
So, what's in Ida's writing future? A little birdie (ok Ida!) told me she has a speculative fiction in the works and may tackle another series set in Newfoundland. I'm looking forward to reading more of Ida's work. While you're waiting for that to happen, go to our Giveaway section and win all four books in the series – Ida will autograph them for you as well! If you want to purchase any of these books, go to https://www.idalinehanyoung.ca/
Now on to food!  In The Promise, Erith loved to bake for the kids. In one scene when Danol comes to find her in St. John's she had molasses buns cooling on the counter, and we wanted to give you a glimpse into the early Newfoundland kitchen.  Go to our Recipe section and make these bundles of goodness yourself!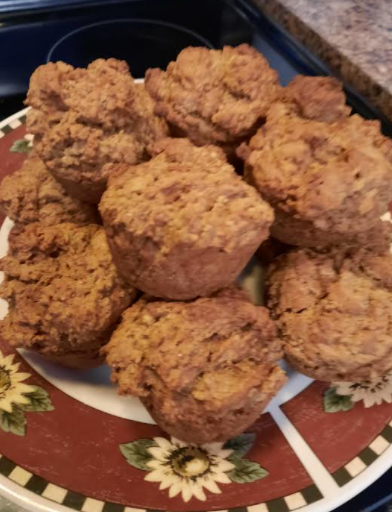 I asked Ida what her favourite "go-to" dish was when cooking for family and friends. And being the prolific writer that she is, Ida gives us a small glimpse into her kitchen:
"My place is usually the family gathering spot and there is always food. Our traditional Jiggs Dinner is almost always served. That consists of what some called a boiled dinner which is salt beef, cabbage, carrot, turnip, and potato. Sometimes there is peas pudding, and before I got diagnosed with celiac a dark molasses raisin pudding and a light raisin pudding would be in the pot in cheese cloth and served with the dinner. It's a big undertaking when there is a crowd of fourteen to twentyish people, but I love to have a crowd. I also serve a meat and gravy with the dinner. Sometimes it's a beef or pork roast, sometimes chicken breasts or legs, and sometimes a turkey.
"One time I had a birthday party for my mother at my house and served this meal to 80 people and had chicken legs for that meal. If it is Christmas or Easter, Thanksgiving or special request, I'll cook turkey with the Jiggs Dinner. I stuff the turkey with a dressing gf breadcrumbs, savory, cashews or slivered almonds, raisins, and dried cranberries and it turns out delicious.
"If there is an invitation for a potluck with family or friends, I'm usually asked to make the broccoli and cauliflower salad. I chop those vegetables, ensuring about half and half to the size I need. I add crumbled bacon, raisins, crushed walnuts and shredded cheddar cheese all mixed together. I make a dressing from mayonnaise with sugar added. When it is all stirred together the salt, sweet, and crunch in combination is delicious.
"If it is a soup request then my go to is parsnip and leek. I never thought I would like this as I'm not a parsnip fan but in a soup it is delicious. This one is a simple recipe where I add two cups of diced parsnips, one cup of chopped leek to three or four litres of chicken or vegetable broth. I boil until the vegetables are soft and then puree them with a hand mixer. Once there are no lumps I add whipping cream to taste, usually about a cup to a cup and a half. Salt depending on the broth used, and a touch of pepper. All together the soup takes about ninety minutes from start to finish. It freezes well and is great for a few days in the fridge."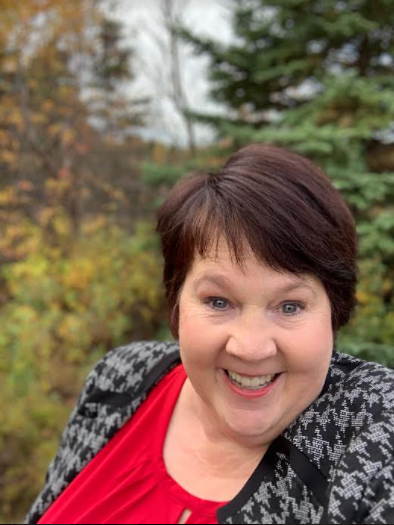 Now that we've whet your appetite for food and books with Ida's help, let's get cooking and reading!
Content and images used with permission by author Ida Linehan Young https://www.idalinehanyoung.ca/ and Flanker Press https://www.flankerpress.com/author/ida-linehan-young