What recipe doesn't need salt…I love the many salt options that have sprung up and Newfoundland Salt Company provides so many variations.
In 2011, Peter Burt felt the call of home that many Newfoundlanders feel after time away. He gained culinary experience in some of the finest restaurants across Canada as well as kitchens in Australia, China and Spain. While Chef de cuisine at Raymond's Restaurant in St. John's, Peter began perfecting his method of making sea salt.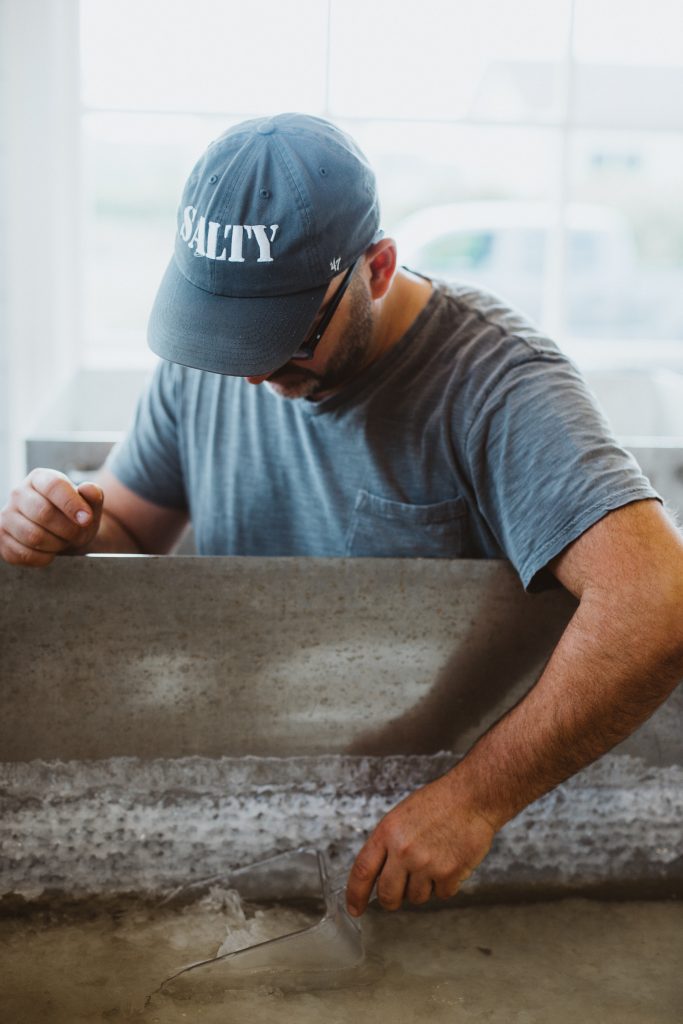 Robin brought her experience in retail and customer service to the company and together they formed the Newfoundland Salt Company in early 2012.
They tested their products in the early years throughout Newfoundland to gain customer reactions and feedback to their first batches of salt. In 2017, they
relocated from St. John's to beautiful Bonavista where they refurbished the historic Arthur Sweetland Shop on Church Street.
They love salt and make salt that they love – manually harvesting salt water from the pristine waters of Trinity Bay, and transforming it into white-as-snow salt using a process they have perfected over many years. Their passion for providing an artisanal product that can be enjoyed by chefs and food enthusiasts around the world is evident in every batch. They consider themselves very fortunate to live in such a beautiful place surrounded by some of the cleanest water in the world.
Want to know how to use finishing salt? Newfoundland Salt Company suggests:
 Our regular sea salt can be used to finish both savoury and sweet dishes.
 Our juniper smoked sea salt can be used to finish meat, fish, game, tofu,
eggs, etc.
 Our green alder sea salt is great on vegetables and salads.
 Our coffee sea salt pairs well with chocolate and baked goods but is also
great with savoury dishes such as chili.
When you become familiar with the people behind a product, you know the food you are eating comes from dedication and love for the ingredients. Peter and Robin pour their heart and soul into each salt granule topping your food. People are getting away from mass produced products so they can taste the authentic and real flavour of what they are consuming – Newfoundland Salt Company definitely delivers!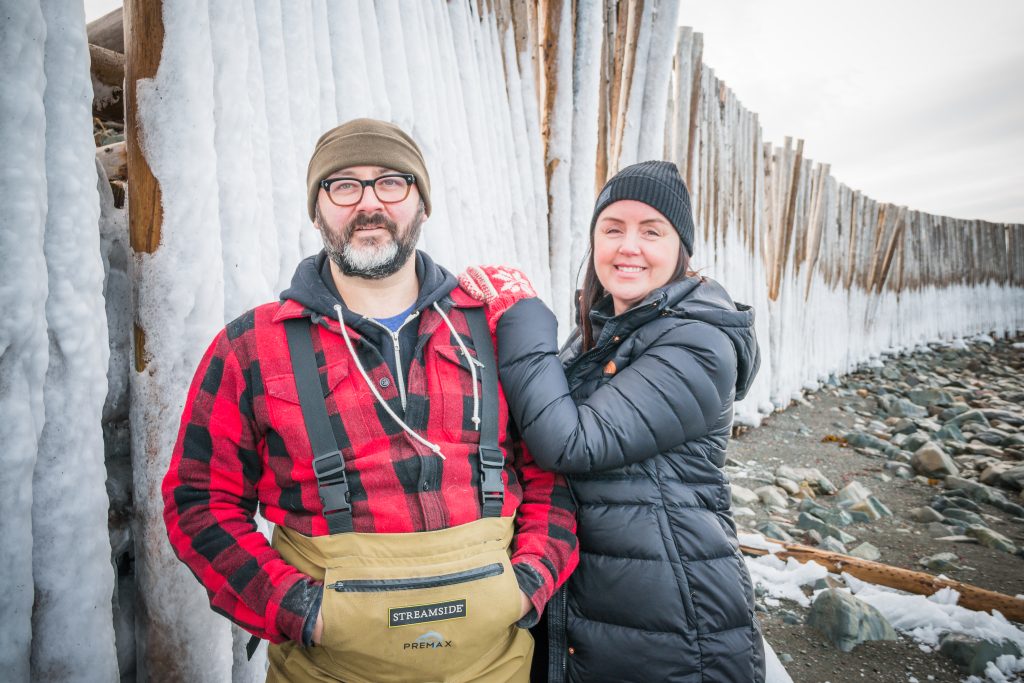 To find out more about Newfoundland Salt Company and order their wonderful products, go to https://newfoundlandsaltcompany.com/
Peter and Robin have provided a recipe using their salt…check out Tomato Salad with Torn Sourdough Croutons in our Recipe section!
Head over to our Giveaway tab to win a gift pack of 3 finishing salts.
All images and content used with permission by Newfoundland Sea Company https://newfoundlandsaltcompany.com/