Should you be day tripping through Saskatchewan or want to explore some foodie places off the beaten track while driving through the province, you'll need this definitive guide to Saskatchewan's food artisans.
The book was created by writer and columnist Jenn Sharp as she got in her car with photographer Richard Marjan and travelled throughout the province exploring farms, gardens, beehives, wineries and more. Their exploration was condensed into this handy tome that is separated into seven regions and will take you not only to local eateries, but to artisans producing the food of Saskatchewan.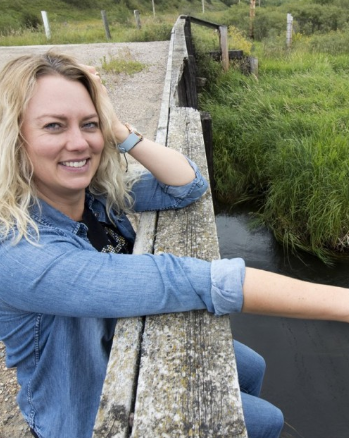 Each geographical section provides you with a handy detailed map, some travel tips like visiting The National Doukhobor Heritage Village in Veregin or watching the food stage at The Canadian Western Agribition in Regina.I was chatting with the original owner of Gravelbourg Mustard who has since passed the reins of the business on to Matt and Paul. Their website provides you with a wonderful recipe book, free to download https://gravelbourgmustard.ca/ We thought you'd like to try their Fresh Peach Mustard Dressing our Recipe section. I'm a peach lover and have made variations of this recipe but I know you'll love this one!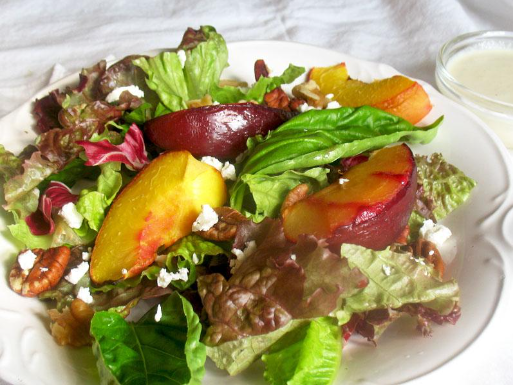 So if you're out and about in Saskatchewan, stop by the Lost River Permaculture and visit with the Ward family https://www.lostriverpermaculture.com/ or say hi to chef JP Vives in Lumsden and enjoy his locally sourced menu https://www.freebirdeats.com/ then take in a plant workshop with Mary in Annaheim https://rootedinnaturenursery.ca/
Shortlisted for a 2021 Taste Canada Award and four 2021 Saskatchewan Book Awards, you'll want to pick up this book at https://jennsharp.ca/ or win a copy in our Giveaway section – then pack it into your overnight bag and start exploring! (Check to ensure the places mentioned in the book are still in business – websites and phone numbers are available for each place listed in the book)
Contents and images used with permission by Touchwood Editions. https://www.touchwoodeditions.com/book/flat-out-delicious/