from Chandler Honey
Ingredients:
100g of Créme Brûlée Chandler Honey
1 medium sized butternut squash
2 tablespoons of extra virgin olive oil
salt and pepper to taste
Directions:
Preheat oven to 400F on convection bake.
Cut the squash in half lengthwise and scoop out the seeds with a spoon. Peel and cut the squash into pieces that are roughly equal-sized. The smaller the pieces, the more of a slight crunch they will have at the end.
Mix together honey and oil in a bowl. If the honey is too cold to be easily mixed add a splash of hot water.
Add the squash to a baking sheet, pour over the honey and oil, and toss until everything is coated. Arrange in an even layer. Sprinkle with salt and pepper.
Roast squash for 20-25 minutes, tossing halfway through, or until the squash is cooked. For the last 5 minutes, switch the oven to broil for a créme brûlée'd crispy effect.
Nada's Tips & Tricks: Easy recipe that will make everyone around the table appreciate their vegetables! Double the recipe so you'll have leftovers…then puree the squash and make soup the next day.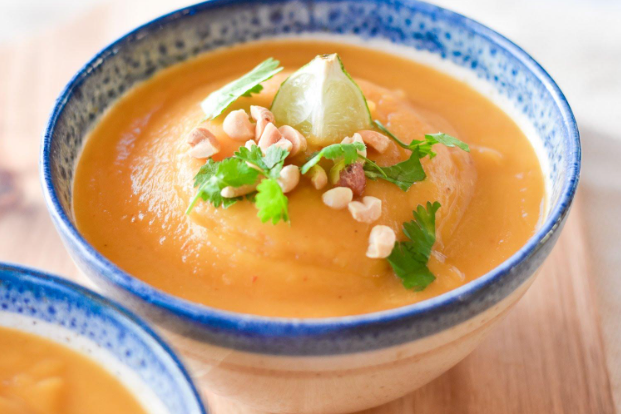 Contents and images used with permission by Chandler Honey. https://chandlerhoney.ca/