https://sanagansmeatlocker.com/pages/cookbook
Who knows the most about meat?  Why a butcher of course!  With two butcher shops in Toronto, Peter Sanagan knows the meat world first hand.  Bypassing high yield agrifarms, Peter and his team source their meat from family-owned farms where they can verify the animals and their surroundings are treated responsibly.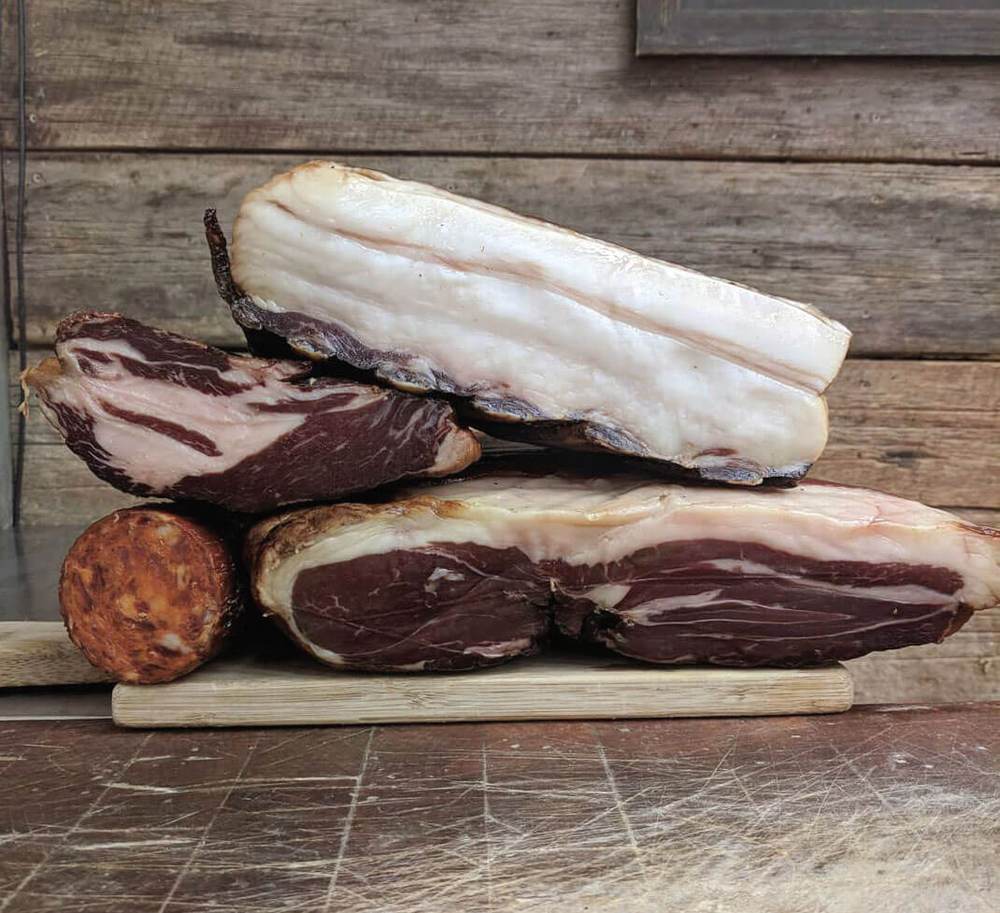 Many people get tired of turkey for all the holidays, and even though lamb is associated with Easter, many people like it at other celebrations as well. To try Peter's recipe for Leg of Lamb, go to our Recipe section – the marinade is essential to give it amazing flavour! To order your leg of lamb from Peter, go to https://sanagansmeatlocker.com/products/lamb-leg-bone-in Here is Peter's introduction to this choice of meat:
"I was raised Catholic. I was baptized and confirmed, and I went to confession a whole lot. I sang in the choir, was an altar boy for a couple of years, and went to Catholic school too. Yet I never understood why at Easter, we showed our respect and gratitude by eating a ton of chocolate eggs and cooking lamb. (Actually, in my family we never had lamb – we had ham. But Ham of God just doesn't sound right.) Ritual played a huge role in my life at that time. As an adult, I realize that religious rituals tied to feasting are a rare occasion for many a family to sit down and break bread together. So feasting with family is my religion now. The kitchen is my sacristy, our chairs are pews, the dinner table my altar. We eat beef roasts at Christmas. We eat pancakes on Shrove Tuesday. We eat lamb – like this roasted leg with tzatziki – at Easter. And we give thanks to the farmers, the growers, and the cooks. Pair this with spring vegetables like asparagus, wild leeks and peas."
And what's Peter's favourite meat recipe?  Slow roasted prime rib with his wife's delicious popovers…now there's a table we'd all like to join!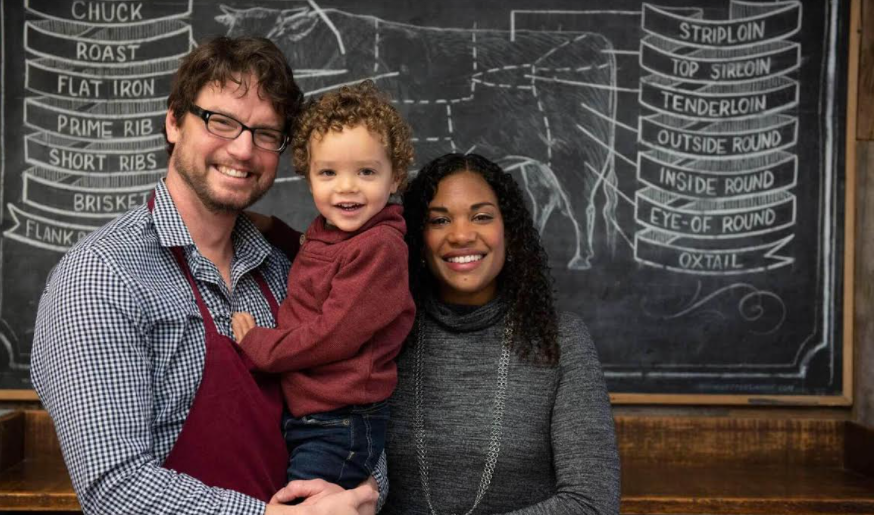 I asked Peter what's in store for his business now that we're going into a new normal for the food industry? "We're continuing to explore opportunities, whether it's expanding our housemade charcuterie line or even possibly writing another cookbook. These days you can't plan too far ahead, but we're excited for whatever comes next."
To purchase this wonderful resource, go to https://sanagansmeatlocker.com/pages/cookbook or head over to our Giveaway section and win an autographed copy of Cooking Meat!
Excerpted from Cooking Meat by Peter Sanagan. Copyright © 2020 Peter Sanagan. Photography by Peter Chou. Published by Appetite by Random House®, a division of Penguin Random House Canada Limited. Reproduced by arrangement with the Publisher. All rights reserved.  https://www.penguinrandomhouse.ca/books/595024/cooking-meat-by-peter-sanagan/9780525610342