"As a consumer, it's very simple to walk through a supermarket and grab things off the shelf without thinking twice about all of the inputs and logistics behind it. From the raw material sourcing, multiple components of packaging, labour, machinery, backend data systems, timelines, warehousing, shipping, etc. There is so many different inputs that go into getting a product onto a grocery store shelf, while ensuring a consistently high-quality product that is safe to eat." Ameen Fadel
Pretty insightful look at how to start a business using your mom's signature recipe at the age of 16! With assistance and support from his local school teachers and board, Ameen Fadel launched what would become his life mission: to provide the healthiest and freshest product to Canadian consumers.
I love this picture of Ameen with his mom – a duo to be reckoned with!
And since he started with Canada's 1st bottled Fattoush Salad Dressing, we thought you'd like to try a couple of recipes using their product in our Recipe section: Grilled Chicken Kabobs with Fattoush Dressing and Fattoush Salad.  These just happen to be Ameen's favourites…enjoy!
Ameen's goal was to provide the healthiest products to your table. Not many products can make these claims: "Authentic and delicious, our Fattoush Dressing is made from all natural ingredients, and is: Gluten Free, Preservative Free, Sugar Free, Dairy Free, Non GMO, and Vegan, Kosher, Halal, Keto friendly, Paleo friendly, Soy Free, Canola Free, Peanut Free, and made with 100% Extra Virgin Olive Oil."
Check out Cedar Valley's blogs…they are so informative. Not sure what Fattoush is made of? We get educated on this ingredient at https://cedarvalleyselections.ca/blogs/blog/what-is-fattoush – other topics include getting your kids to eat their vegetables, the benefits of olive oil, how pomegranate helps your heart, and more. Good food, great education and wonderful people – the perfect bundle!
And besides Fattoush Dressing, what else does Cedar Valley tease your palate with? Well, how about some amazing pita chips that come in three different flavours: Classic Spice, Garlic & Herb, and Sea Salt & Black Pepper. And in the dressing section, we can choose from Caesar, Vegan Caesar, Avocado Lime, Lemon Garlic, Pomegranate, and Tahini Tumeric. I found many stores in my area that carry these products or you can order online at https://cedarvalleyselections.ca/apps/bundles/bundle/50187
And if you want to win a box full of every dressing and pita chip that Cedar Valley Selections makes, head to our Giveaway section and enter the contest!

Has the pandemic slowed things down for Ameed? Not one bit…the company has had it's share of struggles like labour shortages, increased costs of goods, supply chain delays, etc. but Ameed is optimistic they can come through these difficult times and continue providing Canada with amazingly delicious products. Support from Canadians to buy local and purchasing products made right here in our country, will ensure businesses like Cedar Valley Selections continue to thrive and succeed.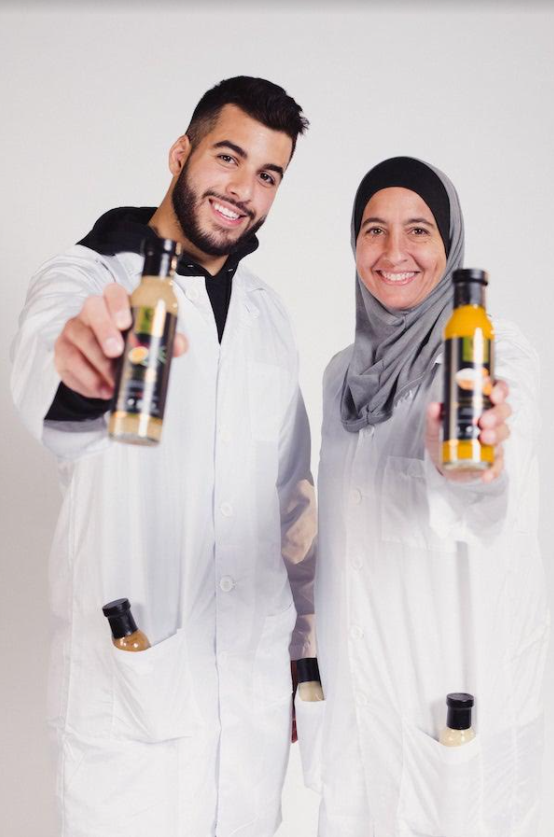 Content and images used with permission by Cedar Valley Selections. https://cedarvalleyselections.ca/