It's Elvis' birthday this week and we're celebrating with his favourite foods – milkshake and French toast. See our Recipe section for the milkshake recipe and get your copy of Brunch Life to make the toast!
Matt Basile and Kyla Zanardi opened Lisa Marie restaurant on Queen West in Toronto and quickly realized that Sunday brunch was very popular with their patrons and community.  And with a name like that, including recipes that Elvis would love, became signature items on their menu.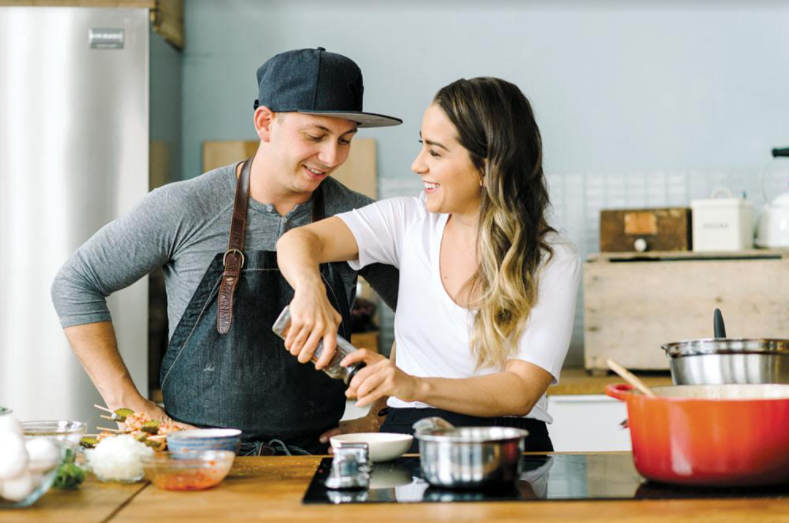 Sadly, the restaurant closed (thankfully before the pandemic), and the duo followed other enterprises under the banner of Fidel Castro's.  Included was a food truck, Priscilla (you know they had to continue that thread), catering and events.  And in response to the new way of "eating out", Matt and Kyla provide prepared foods to enjoy in your own setting.  https://www.fidelgastros.com/ 
But back to the book…Brunch Life. Not only does this inspiring duo bring you the brunch classics like pancakes, eggs Benedict, and brunch drinks, but they transport you to other cities beyond their hometown of Toronto and bring you brunch delights from Vancouver, Seattle, San Francisco, New York and Nashville. And with every recipe, there's a back story as to why it was included in the book. For the Elvis French Toast, Matt and Kyla tells us:
"Breakfast fit for a king. Wait, not a king – the king. Everyone knows that the musical genius Elvis Presley had a pretty weird diet, including bacon, peanut butter, and banana sandwiches. To be honest, if I had a million platinum records, I'd eat whatever the hell I wanted, too. (It's just a shame he died on the toilet. Makes his whole sandwich addiction seem menacing.) But anyways, back to French toast. The layering of this dish just screams decadent: peanut butter sandwiched between fluffy, sweet slices of egg bread and topped with maple-syrup candied bacon and bananas. It'll have you singing thank you, thank you very much."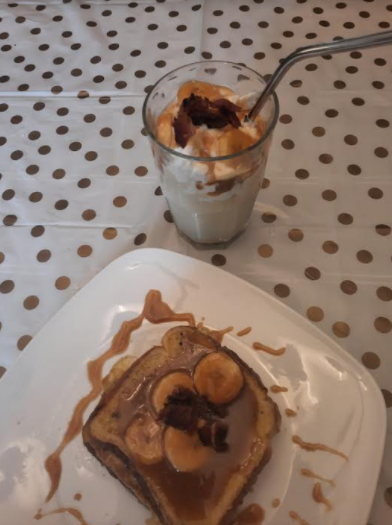 Now doesn't that want you to start cooking up some divine brunch dishes? To help inspire you, win a copy of this book in our Giveaway section or go to https://www.amazon.ca/Brunch-Life-Comfort-Classics-More and purchase your own book!
Content and images used with permission by authors Matt Basile & Kyla Zanardi.