Classic French Recipes and Family Favorites from a Life in France
French cuisine has intimidated home cooks thanks to the influence of Julia Child and starred Michelin chefs. Complicated sauces, hard to find ingredients and pages and pages of finicky instructions. Along comes Laura Bradbury and Rebecca Wellman to dispel all our fears in tackling the iconic French dishes we all like to eat…but were afraid to make.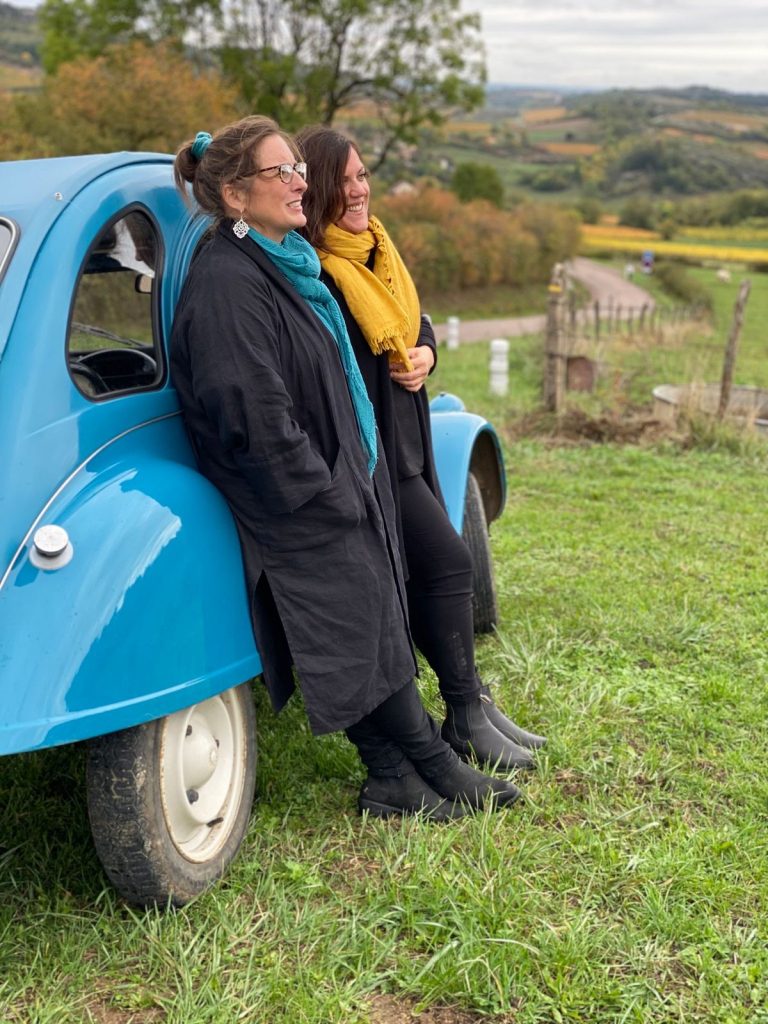 Laura Bradbury comes from beautiful Victoria where cooking was not always on her radar…then the local Rotary club sent her to France on an exchange program and her love affair with France and the French people began… so much so that she married a French guy and relocated her life to Burgundy. After much success with other projects, Laura was asked to write a cookbook but as she says, "I'm better at eating than I am at cooking." https://www.laurabradbury.com/ In steps her gal-pal Rebecca Wellman who not only is great at cooking but photography as well. Rebecca's connection to the food community in Victoria is long standing as well as authoring another cookbook, First, We Brunch.
https://www.rebeccawellman.ca/
To give you confidence and success in French cooking, the ladies equip you with essential ingredients, popular seasonings, dressings, stocks, and pastry and how it all makes sense with French mealtimes.
The personal anecdotes from Laura for each recipe and the beautifully photographed pictures by Rebecca, this book will inspire you to impress your family and friends. We tried the Creamy Dijon Chicken with Bacon and Spinach (see Recipes) and of course the French Onion Soup. Easy and oh so delicious!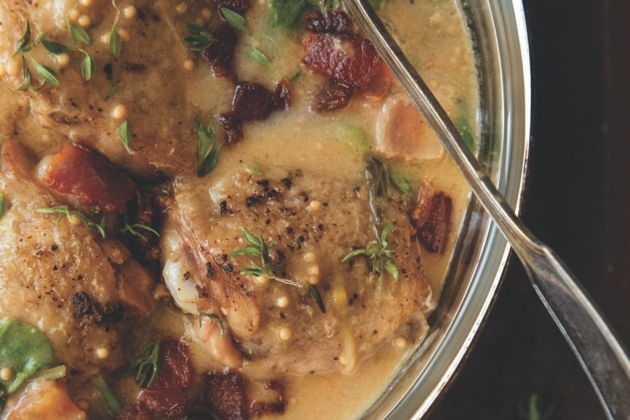 The publisher of this book, TouchWood Editions (Victoria BC) produced a YouTube video chatting with the authors… check it out:
To win a copy of this beautiful yummy book, go to our Giveaway segment. To purchase your own cookbook, Click here
Images by Laura Bradbury and Rebecca Wellman, from Bisous & Brioche, copyright © 2020 by Laura Bradbury and Rebecca Wellman. Reprinted with permission of TouchWood Editions.